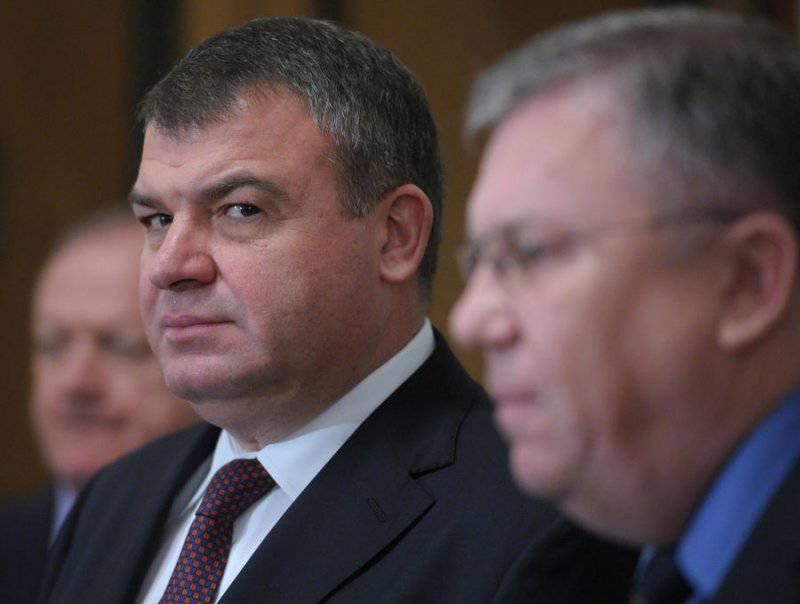 The criminal case of frauds with the fleet of the General Staff, in which former Defense Minister Anatoly Serdyukov and his son-in-law Valery Puzikov are involved, can fall apart before they reach court. Write about this "News" with reference to sources in law enforcement.
"With purely legal methods, everything is being done to delay the investigation of the criminal case as long as possible, to" crush "it into various civil and arbitration processes by any means and eventually try to" screw up "the main case," said one of the publication's sources.
Various payments are submitted to the court and requests to check them, lawyer Andrei Tyukalov explains. In his opinion, with such methods the process in arbitration is delayed for six months or a year. Then you can initiate a search for some more "left" documents, the expert suggests.
As for the fraud with the fleet of the General Staff, we are talking about government contracts for 10 billion rubles. Their Ministry of Defense concluded with the Federal State Unitary Enterprise "St. Petersburg Engineering and Technical Center of the Ministry of Defense of Russia" to service 560 vehicles. According to the investigators, both luxury foreign cars and KAMAZ trucks were rented by themselves for an average of 6,1 million rubles a year each.
In addition, the audit showed that the contract was concluded with numerous violations. So, as a security measure for the tender, a fake bank guarantee for 1 billion rubles was provided.