Even people who are not ardent football fans know that hooliganism and aggression can instantly turn an innocent football game into a real battlefield, full of confusion, injuries caused by various objects, and even death.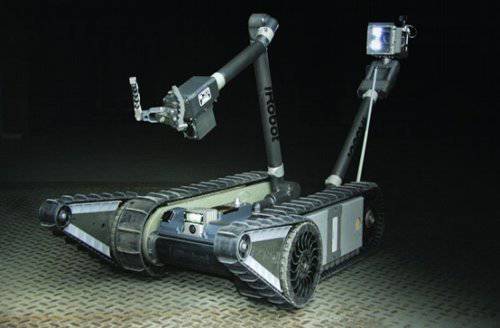 In order to enforce the rule of law at the FIFA World Cup, which will be held in 2014 in Brazil, FIFA officials decided to bring high-tech to this business by "recruiting" military robots as security personnel.
The famous American robotics company iRobot recently announced that preparations are underway for sending PackBot robots to 30 robots, robots that were successfully used by the military in operations in Iraq and Afghanistan and in the aftermath of the accident at the Fukushima nuclear power plant. These actions are carried out within the framework of the iRobot contract with the Brazilian government in the amount of 7.2 million dollars, which includes not only the supply of the robots themselves, but also the maintenance and supply of the necessary spare parts and additional equipment. The cost of each PackBot robot ranges from 100 to 200 thousand dollars, depending on the configuration and capabilities of the latter.
Each of the PackBot 510 robots is equipped with a camera and a pointing device. The robot is controlled remotely, allowing the operator, being in a safe place, to investigate suspicious objects and perform reconnaissance in an environment that poses a potential danger to living people. During the championship, PackBot robots will work together with thousands of soldiers and police officers who will patrol 12 Brazilian cities in which the championship matches will be held.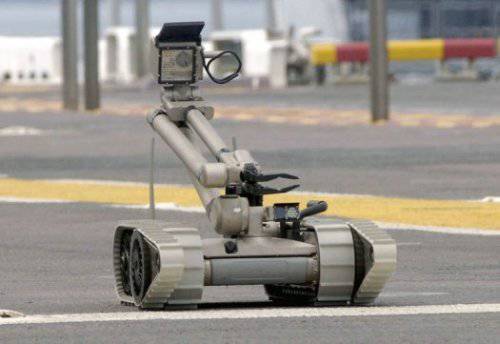 In addition to a small army of military robots, the Brazilian police will use many more high-tech devices and accessories. Police officers will wear special glasses with a camera built into them, the control system of which will be able to capture up to 400 images of people's faces and save these images with a location and time reference in a special database, which, according to preliminary estimates, will store about 13 million such records.
All of the above efforts are a realization of the Brazilian authorities's attempt to "make the safest and most secure sports competition in
stories
"To realize this, Brazil is investing about 900 million dollars in police, security services and other organizations to ensure law and order during the 2014 World Cup. In addition to acquiring high-tech technical equipment and additional helicopters, the Brazilian government has already acquired four unmanned aerial vehicles Israeli-made, which will provide additional security during the FIFA Confederation next month.