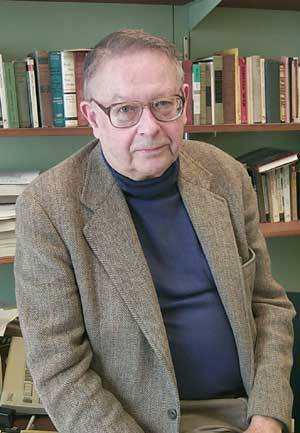 Most of the current discussions in international politics focus on growing powers: China, India, Brazil, and so on. How seriously should we think about their rise or, in some cases, the rebirth of these countries?
Rising powers are growing, but they are "major", not "great" powers. It seems to me that war is becoming increasingly impossible. I do not mean skirmishes, but real war. This means that international politics is pretty boring. If the ascending powers achieve the status of great powers, then international politics will become more interesting.
What are the main threats and challenges to the power of the United States over the next two decades?
Progressive and slow decay. It will take some time, but the fall will be gentle and slow.
Yes, but how slowly? I mean, after the defeat in the American war of independence, everyone thought that the British Empire was nearing its decline. But the British shook off the dust and their power became even more than ever, which allowed them to make a big run for almost two centuries. Is American decay inevitable?
Rome also had a good tread. Great powers never live forever. The population of the United States falls as a proportion of the world's population. China is growing slowly, but it will become a great power, even if it takes a long time. But one cannot say how quickly - time is accelerating due to the huge achievements in the field of transport and communications. Things move in space very slowly, but now changes are happening quickly. However, the great powers really cannot be equal to be rivals. I and others once wrote about the bipolar world between the United States and the Soviet Union, and it was a really tough competition for a long time, but the Soviets had half the power of the United States. The Soviet Union endured a truly impressive battle, but it had only half of the gross domestic product of the United States.
You mentioned China. What are the consequences of the rise of China for the United States and for the stability of the international system?
If China continues to grow economically, it will be a major power in the world, however, it will take a long time before it surpasses the United States and causes a genuine global change in power relations. It will take a long time for the decline of the United States, and for the growth of a new major power too — that is, strength and power in all respects — such as China. Changes in the international system may occur in your life, but not in mine. China will continue to grow despite internal problems, such as political upheavals, or, rather, economic difficulties on the surface. Quality of life on issues such as environmental pollution are also important for the country and its people. I was there in the 2004 year, and I had to travel many miles before I had fresh air in my lungs. I am sure that this problem is much worse now.
The United States also has an important geopolitical advantage over China. They guard the two greatest oceans of the world and enjoy the advantages of having small and friendly neighbors. China, for its part, is surrounded by a large number of great powers (Japan, Russia, India) and many potential enemies.
I totally agree. And besides what you say, the Chinese have all kinds of problems. Driving in Beijing is a nightmare, and traffic jams are a major negative aspect affecting their economy. Children in China live safely, but there is no state social security system there. Of course, the United States has demographic problems. When I was growing up, the United States had a population of 150 million people, but now it is 300 million. As in Beijing, driving in Washington is a nightmare.
What should the United States do to avoid overtaking China in the long run?
Reducing implies big trouble - the decline can be slowed down, but it is very difficult to reverse. The United States is in a very early stage of decline, but there is a long way to go. Developing countries such as China and India are on the horizon.
Let us turn to Russia ... Why did the so-called "reset" of the United States and Russia fail, and is success possible in the future?
Russia is no longer a great power, so it is not so important. Problems associated with Russia are common problems in international affairs. I do not see anything special in relations with Russia. Are there any big outstanding issues? What does the United States achieve through cooperation with Russia?
Missile defense, for example, seems to have been a stumbling block in US-Russian cooperation.
Missile defense is a joke. It works only when used against a small number of missiles and is useless when faced with a large and overwhelming attack. We saw it in Israel. Missile defense is essentially an excuse for increasing the defense budget.
But technology is changing. For example, important advances have been made in the field of a directed energy system, which could potentially help solve the problem of the vast majority of offensive missiles.
It's true. But the missile defense system provides security only when it guarantees one hundred percent certainty. With ninety-nine percent certainty, there is still a significant risk — even one missile can do a lot of damage. There are great budgetary reasons for developing a missile defense system. That is why there is a strong interest from the military.
You argued that nuclear proliferation
weapons
may have stabilizing effects on the international system. It is interesting, however, to what extent can we extrapolate lessons from Soviet-American nuclear competition — bipolar and global — in other environments? In the Middle East, for example, the problem is not only in Iran, but in the further spread. Could we talk about a multipolar nuclear regional environment where different forces are separated by a distance of ten minutes of a rocket flight? Isn't it too risky?
NO ONE ever attacked a country with nuclear weapons. John Mirsheimer argues that this is a dangerous assumption and Thomas Schelling became famous for arguing that nuclear weapons force the state to show more solutions than their opponents. The Cuban missile crisis was the most instructive event in international politics since the advent of nuclear weapons - this proves that Mearsheimer and Schelling are wrong. As Brodie noted, nuclear weapons were not created to fight, but to prevent wars. If the United States and the Soviet Union staged a nuclear war, we would all be dead — it was a choice between the loss of a person and the loss of a country. Nuclear weapons are great weapons that keep the peace.
But nuclear weapons do not necessarily "destroy politics." American and Soviet nuclear weapons did not eliminate geopolitical competition or proxy warfare. If Iran creates nuclear weapons, it will give it more leverage for foreign policy in the Middle East. He will become more confident. And this could have negative consequences for American interests in the region and the security of Washington's allies.
I know it sounds weird, but is Iran really able to change the situation as a nuclear power? We had cases in which small and weak countries acquired nuclear capabilities and nothing changed after that. What will Iran do? This is one of the countries that maintains its status quo for longer than others.
stories
including in recent years. Iran does not have the slightest desire to seize foreign territory or peoples. Of course, it creates problems, but which country does not do this? Israel does. Iran will not behave differently with other states.
Let me go back and finish with the question of the rising powers and the changing world order. What do all these changes mean for Europe?
When the big powers lose their power, they become uninteresting. Just as Athens and Sparta after the rise of Rome, Germany and France are not interesting now. Some people argue that how wonderful it is that Europe has become peaceful, but do these people know the story? The inevitable consequence of the once great powers in their decline is that they become more peaceful. We should expect nothing else from them.
Does the European Union represent the end or moderation of anarchy in Europe, or should we expect the return of power competition in Europe?
Anarchy is the main cause and state of international politics and it is present in Europe. But the consequences in Europe are not the same. Do not forget that Norway and Sweden were separated without war or fuss. Anyway, who cares about anarchy in Europe? What is there to hold back? Everything has long been kept. Countries struggle, then their decline comes and they become more peaceful.
In any case, Europe is not a controversial issue. It will only become more interesting when it forms a truly united sovereign country, but this will not happen soon. Europe is boring and rich. He is in a happy position, so enjoy.