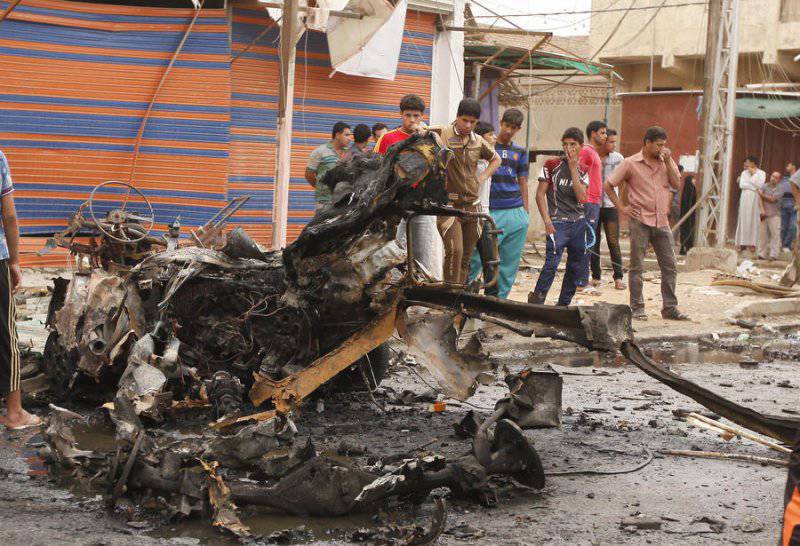 Several explosions thundered in the capital of Iraq and its suburbs - the target of the terrorists were mainly Shiite markets and mosques. According to officials and police, today the number of dead reached 57 people, according to The Associated Press.
Sunni groups and the Iraqi wing of al-Qaeda have increased the number of attacks since the beginning of this year and regularly make raids on Shiite areas, inciting religious strife.
In general, the confrontation between representatives of the two currents of Islam declined after a peak in 2005-2007, but the confrontation remains serious. Since the end of 2011, when the last American troops left Iraq, the army and police forces have been unable to resist the growth of sectarian hatred. By the way, on the side of the Sunnis, Al-Qaeda factions are also fighting, which have been very active in the past decade.
A fragile government coalition between Sunnis, Shiites and secularists is now in danger, as Iraq may return to the cruelty level of 2005-2007's. At the same time, the government has to cope with permanent power outages, interruptions in water supply, unemployment, and a shortage of educational institutions.