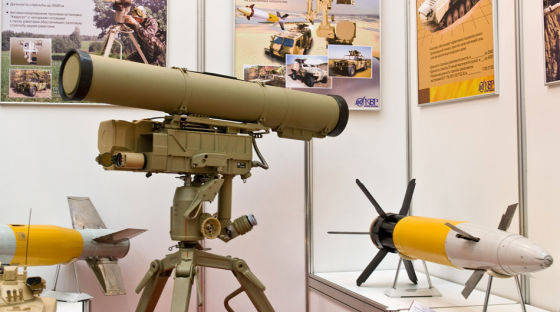 The Turkish company Aselsan (Aselsan) has developed a lightweight thermal sight for equipping a portable Cornet-E laser-guided missile system manufactured by the Tula Instrument Design Bureau.
The Aselsan company refused to name the customer of thermal imaging sights for the Kornet-E ATGM system, but it is known that earlier the command of the Turkish Land Forces purchased a party of this type of ATGM in Russia.
According to the International Defense Review, with reference to the Aselsan information, the Sager TS removable thermal sight provides target detection and recognition, as well as their fire engagement in the entire range of the Cornet-E "ATGM" day and night including in adverse weather conditions. Reportedly, the used sight of the original design at night limits the range of target destruction to 5500 m.
The new thermal sight forms an image using optical instruments of the direct image of the Kornet-E ATGM and the Sager TS optical collimator. In practice, this means that the operator when shooting is located behind the scope and launcher, which increases its survivability.
The Sager TS thermal sight provides a smooth, linear zoom function from x2 to x25. According to the company, the device received three preset field of view, it is not subject to "illumination" by a bright flash during the launch of an ATGM (at night). The sight uses image enhancement algorithms, a freeze frame function, and a simple procedure to check the zero line of aiming.
The mass of the Sager TS thermal sight with a lithium-ion rechargeable battery (ensures operation for 5 h) is 7 kg. Additional external lithium-ion batteries can extend the time of continuous sight operation up to 12 h. The package includes a charger for AC and DC networks, as well as other additional devices, including a solar charger and an AC / DC adapter (AC). / dc) for mains voltage 220B.
The Kornet-E ATGM can fire two types of ATGM: 9M133-1 with a tandem-shaped cumulative warhead capable of piercing steel armor with a thickness of 1000-1200 mm for active-reactive defense (ERA); 9M133F-1 with thermobaric warheads of increased power, effective during the enemy's fire attack in combat operations in urban areas and in the mountains.