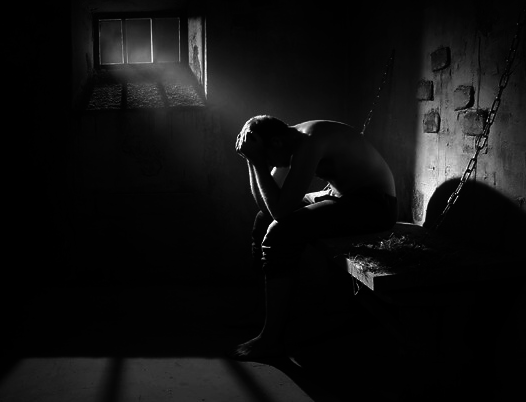 Yes, all do not care. To notice this, simply look around.
Houses with no street names or numbers. Whole series of such - to find out where you are now without GPS, sometimes you need to go through several blocks. Institutions without any navigation inside, although thousands of people come there every day. And watchmen who do not give references.
Late arrivals, or even non-attendance at meetings that were agreed upon long before. Setting aside everything for the eternal tomorrow. Mountains of papers on the tables, mountains of garbage on the floor and crumbling plaster.
Placers factual errors in manuals and textbooks. Overlapping paragraphs on sites and dead links. Unbalanced controls. Sticking door handles. And stress, stress, endless stress.
In any institution, be it public or private, you almost never meet people who work. More precisely, there are many busy with something, and many are even busy with what is in part similar to the performance of official duties. However, the inefficiency of their work is so high that their occupation looks more like a cynical mockery of these same responsibilities. As if the whole company consists entirely of satirists, furiously lashing out over the production process.
These satirists, however, are not fun at all. And even less fun for those who, by coincidence, are forced to contact them. The official sticking over administrative work does not entertain visitors at all - he tries to humiliate them in every way. Instead of helping them, visitors who, it is possible, are here for the first time and, naturally, don't know how and what is customary to issue here, the official yells at them, constantly requires reworking, rewriting, re-issuing, although he himself it seems unable to clearly list what is required of them.
The seller, the manager, the laboratory assistant behaves in the same way — anyone. They are all on edge, and all while doing so, they only stebe over their work.
All this - a consequence of the fact that all do not care. People don't care about what they do or how they do it. They are not interested in optimizing their work, they are not interested in organizing it, they are not interested in anything at all associated with this work.
They will tell you that they do not live for work. That work is material. Only a way to get money. Perhaps that would be the point. But what compensates for this inevitable routine? Does a man take care of his house? Not. Everything in the house is exactly the same - the doors are stuck, the wallpaper comes off, things are randomly scattered around the apartment, the home computer is almost not working for a long time, as it is full of viruses.
Is this also material? Perhaps a person lives by writing poems, researching something in his home laboratory, collecting robots, or even eagerly absorbing knowledge of the world? No, and it is not. Art, science, knowledge to the same extent do not care. About the "material", it was just a figure of speech, because the intangible to him exactly the same do not care.
He does not care and other people, including "his family", to the need for the care of which he appeals, in order to justify his pofigism in all other areas. He has no idea what his children live, and in some cases what they live for too. He is not interested in the interests of his spouse. Visiting parents or sisters with brothers, he just misses all the time needed according to the relative etiquette. He doesn't care.
He doesn't even care about the TV he watches. No matter what they show. It is just a background that allows him to disconnect for a while from the reality otsofigevsheyu him. Do not observe an alternative reality, no, just disconnect from the one in which he constantly lives. This is just hypnosis.
Abraham Boleslav Peace once said that a person is sometimes ready to plow all day, just not to work. This phrase is the best way to describe the life of a person who does not care. He is not going to do anything, he is just serving a sentence here, committing a multitude of mechanical actions, which save him from a quick death in an extremely inefficient way. And serving his term is hellishly exhausting.
What he is forced to do, he could do much easier and faster, but for that he would have to make a little effort - to learn this way, to master it. Understand the function of the program that he manually plays back every day. Organize your workplace so that it is easy to find what he uses on a daily basis. Change the communication scheme between employees. Find out the meaning of the word that he does not know, so every time he tries not to give a look about his ignorance.
However, this little effort is much harder for him than the alternative. It will be hours on the calculator to add the numbers inscribed in the Excel table, just not to understand how the formulas work there. He will make a hundred calls a day, transfer tons of information from one employee to another, just not to learn the simplest software that will free him from this. It will be painful to think how to pretend that he understands, about which it is, just not to understand this for real.
He will rummage through endless wardrobes, trying to find some kind of folder, just not to arrange them in an easy-to-search order and, even more so, not to switch to electronic document management.
Many people think that "bureaucrats are all on purpose" so that it does not turn out that they have plenty of free time. They do not specifically use computers, they specially keep everything in disarray, but no. Many of them are recycled, many are worn for twelve hours a day in the soap, from which they break down on colleagues and visitors. It is just that the effort required for work is much harder for them than the hundred times greater effort they make when they plow.
Many clinics already have computers for a long time, but the patient cards are still paper. Doctors write something in them by hand, they paste in new sheets there, they write the same thing a hundred times, although the computer is already on their desk. In the reception, female workers run between the cabinets in search of a map, and then on floors - to take the card to the right doctor. They could not do all this, the doctor could get access to the electronic map with one click of the mouse. But all do not care. To write, of course, laziness, but even more laziness to learn something. Even if it takes an hour, and years will be saved. From the height of his experience, he can still heal people mechanically, but for an hour of training you need awareness, which you cannot bring yourself to when it doesn't matter.
These are not bad people at all, they do not want evil to others, and sometimes they even want good. They feel sorry for other people, they may even want to help them. However, their position is similar to that of a sailor on a sinking ship, observing how the rest of the crew sips tea and idly discusses the color of the boatswain's shoes. They are not alone in their work, in their city, in their country. And universal pofigizm tightens them into its abyss.
I myself repeatedly under the influence of universal pofigizm diving there. And each time, with difficulty emerging, I realized that part of me sank after all. I could not regain the original nepofig, I just emerged from the abyss itself to its edge. Slightly farther from the edge than popped up last time.
Perhaps other nations know a way to work well just for the money. But we can't do that. For money, we can only come to work. However, if we see that what we have done is simply thrown away, since, generally speaking, it also didn't care for the customers - simply the duties of the office meant an order. If we see that all do not care for our colleagues, superiors, subordinates. That is the inexpressible melancholy in words, from which the hands fall.
If we see that our idea is not worth any idea - to feed everyone, to give housing to everyone, to open, to reach, to accomplish something global, to come somewhere far away where we have gone now, then everything will be don't care
The official, intuitively understanding that a certain formal requirement is completely senseless, cannot overpower itself and help the visitor to meet this requirement. How could he not help him perform any other meaningless ritual. More precisely, how could not help him to make not just a visitor, but the next visitor. Of many hundreds in a month.
The employee can not look for ways to improve production, if the only purpose thereof is to increase the amount of money in someone's pocket.
A scientist can not investigate something, if this study is only for a tick. To "master the budget."
They all could have a personal interest that would move them forward, despite the absence of a much-needed goal, but it slowly diminishes. And the first lost interest will accelerate the loss of interest in the second.
At their work, in their own city, in their own country, people are not alone; therefore, they are pulled down by others. But initially this happens because the work, the city and the country are not really their own. They want to feel their own, but the feeling collapses under the onslaught of the realization that all this - some very complex tools for pressing and laundering money by third parties whose intentions are vague and mercantile.
Other nations may be able to cope with this, but for our people, alienation is critical. When work is alienated from workers, cities - from their inhabitants, the country - from its citizens, inevitably, they will stop doing anything at all. Russians spat on all formal relations from the high bell tower. They spat on business interests and business ethics. They spat on labor discipline. A Russian can easily prokutit fallen money from heaven, but only extreme need can make him do what he and his associates do not believe in the slightest.
A Russian labor or military feat is accomplished when he intuitively realizes the real usefulness of this act. The public utility, even if the whole "society" to which the results of this feat will extend, consists of three of its comrades. A Russian accomplishes a feat when behind this feat stands a well-marked and from his point of view a just goal. If the goal is also great, then the Russian accomplishes the feat with a striking imagination. But if the goal is not there or it is unworthy or unfair, then he absolutely doesn't care.
And without a global addressee of his efforts, he will quickly become indifferent. And without fellow-seekers, he will not care. And no "zealous owner", no "dictator", no "business ethics", no "law-is-laws" will pull him out of this state.
A worthy, fair goal, a direct link with the public good can be created from the Russian uneducated peasant - the great scientist. The absence of all this even great scientists will turn into a garden bed with vegetables. Everyone will not care.