Recently, the regular partial rotation of Ukrainian national staff in the International Security Assistance Force in the Islamic Republic of Afghanistan (ISAF)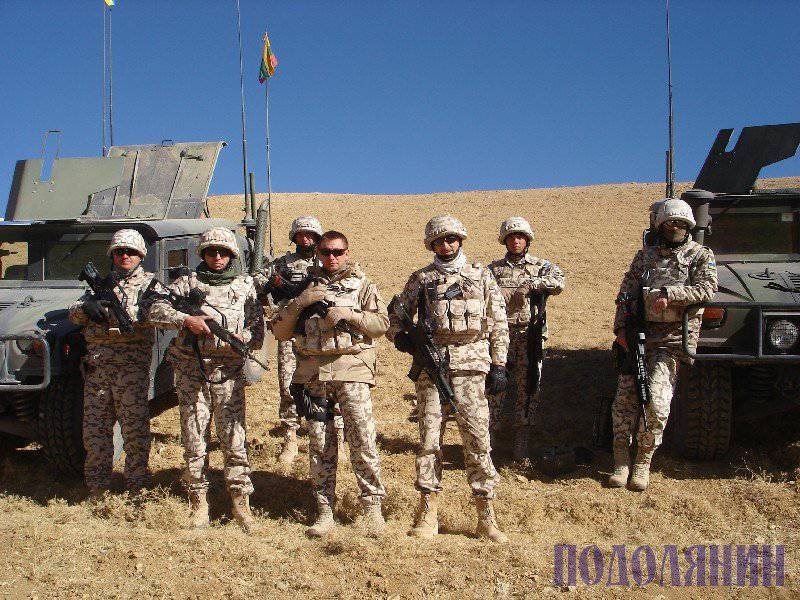 7 subdivisions of the Armed Forces of Ukraine arrived along with the new rotation of the Lithuanian military contingent, adopted and mastered the special equipment and equipment used to improve the safety of personnel and enhance the capabilities of our specialists.
Ukrainian soldiers will carry out tasks together with their Lithuanian counterparts in the Afghan province of Gore, despite the difficult geographical and climatic conditions.
The new rotation of the Ukrainian peacekeepers will continue the good tradition of high-quality and effective accomplishment of tasks, which has not once been evaluated by the Coalition and Lithuanian command. A feature of this rotation is that within the framework of the overall reduction and transformation of the international security assistance forces in the Islamic Republic of Afghanistan this September, the Lithuanian contingent will leave the province of Gore and transfer the authority to ensure security in the region to the Afghan National Security Force.
In this regard, an agreement was reached on the redeployment of Ukrainian personnel in the Italian Armed Forces contingent in Herat.