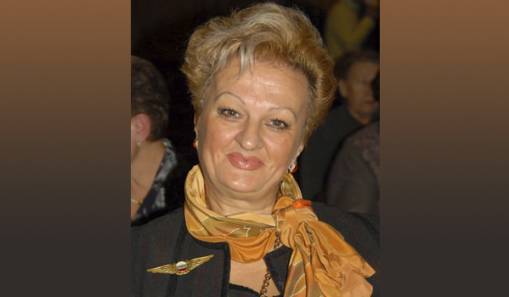 The military pilot, journalist, professor, translator Radmila Tonkovich told the Voice of Russia in an interview what happened during the bombing of Yugoslavia by NATO forces in 1999.
Radmila Tonkovich defended Belgrade from NATO raids
aviation
and knows almost everything about what happened during the bombing of Yugoslavia. Therefore, the first question for Mrs. Tonkovich was devoted precisely to these tragic events.
- Was it, in your opinion, a local conflict, or was it part of the struggle for the redistribution of the world?
- I can not call it a local conflict. The goal of this military action is universal globalization and colonization. Moreover, now they are taking away from us a part of our territory, Kosovo and Metohia. We, of course, do not recognize their independence, but we see the intention of these forces to appropriate them to themselves. I don't know how to call a military operation a local conflict that lasted 78 days and nights when an enemy that you do not see is bombing you from a height of 10 thousands of meters. What is it like - not to see your enemy, but to see only how bombs are falling, which destroy everything — both military and civilian objects? NATO forces razed down 18 thousands of buildings, 365 cultural monuments and
stories
. During the bombing, 1002 soldiers and policemen were killed. More than two thousand of our citizens became victims of aggression. And this action was cynically called the "Merciful Angel", although for us it was worse than the Second World War. Our veterans often tell us that NATO has surpassed Hitler's Nazism.
In my diary, which I kept in those days, I recorded that the alarm sounded 287 times to warn people about the danger. All of these American bombers, drones and helicopters were the most powerful means to kill people. Various types of bombs and missiles banned by all international conventions fell on the ground. But worst of all were cluster bombs filled with depleted uranium. Now, after 14 years, we feel the terrible consequences of these blows: many people die from cancer.
The North Atlantic Alliance also violated the Geneva Convention. NATO began its actions in Yugoslavia without the consent of the UN Security Council, thus undermining international law. But the main goal of NATO aviation was the destruction of our army. That is why they 78 days and nights bombed our air defense objects. Over the 512 time, they dropped an 171 object of thousands of weapons into 6. The military airfield Bataynitsa near Belgrade was attacked 308 times. At the military airfield Slatina near Pristina, NATO aircraft for 407 raids dropped 2400 missiles. The aggressors carried out 26 thousands of air strikes, dropping 31 thousand tons of deadly to Yugoslavia
weapons
. Old men, women, and children fled from this enraged camarilla. So, with all the responsibility we can say that it was an unequal battle.
In this fight, a military pilot died 41. These were the real heroes of our time who gave their lives for the freedom of their Fatherland, for its honor and dignity. Among them are Colonel General Lyubish Velichkovich, Colonel Milenko Pavlovich, Lieutenant Colonel Zhivota Dzhurich, Major Zoran Radosavlevich. The specialists of our rocket forces and the air defense of the Serbian army were also killed.
- So, in your opinion, it was important for NATO to destroy not only military facilities, they specifically planned civilian casualties?
- Of course. During this aggression, the technique of so-called pinpoint strikes was used. According to this principle, NATO bombed everything that came to hand: hospitals, kindergartens, schools, maternity hospitals, streets. After all this, how can we say that it was just a military action? They only came up with reasons to kill civilians. This is a real genocide! All their military actions were carried out in the interests of globalization. This proves to us the fact that then they took up Libya, Iraq, and more recently, Syria. And how it all ends is unknown.
- Let us turn to today's growing military cooperation between Serbia and Russia. Moreover, Serbia has now expressed interest in Russian fighters MIG-29М2. How do you rate this step?
- I'm happy about it. In the post-war period, our army flies exclusively on Soviet and Russian aircraft, helicopters, and uses Soviet and Russian rocket systems. After all, they helped us shoot down the invisible American F-117 bomber. But we were told that the Soviet technology was outdated, and it must be destroyed. Our pilots are well aware of the old modifications MIG-29 and know how to manage them. And as for the historian, for me it is joyful that at our highest levels they finally understood who our real allies are. Russia has never betrayed us and never fought against us. In the West, this fact is still hidden, or interpreted differently. Therefore, it is now very dangerous to be a Russophile. So many people characterize me. And I am not ashamed of it, but on the contrary, I am even proud of it. How can you love someone who is there, overseas, if you do not love your brother? And I have been living in Moscow for eight years and feel myself among brothers.