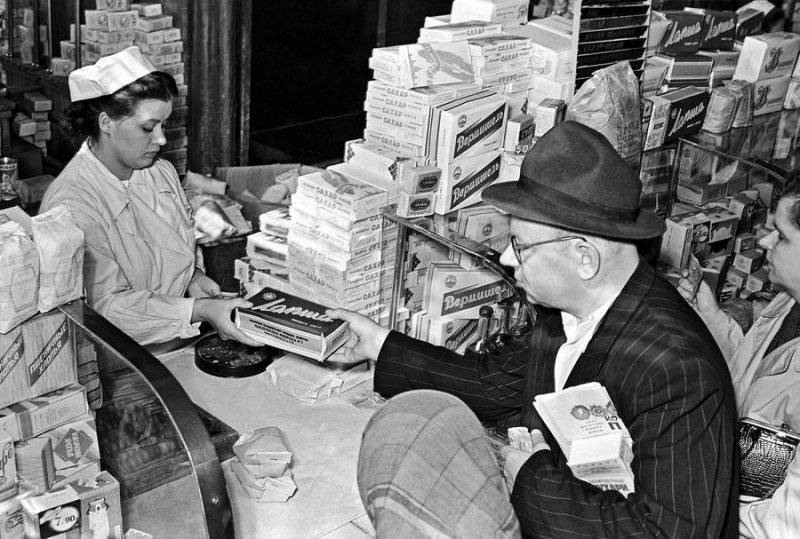 Immediately after the end of World War II, British intelligence MI6 planned to organize a large-scale sabotage on the territory of the USSR with the use of counterfeit money and grocery cards. The spy scandal was prevented by British diplomats who pointed out the inadmissibility of such an action. This became known from the declassified documents of British intelligence.
At the beginning of 1948, the head of MI6, Stuart Menzies, offered the government of Clement Attlee a large-scale campaign against the Soviet Union, according to The Belfast Telegraph. This campaign included sabotage both inside the USSR and outside the borders of the communist state.
As specifies InoTV, the British spies planned to conduct "acts of petty sabotage" inside the Soviet state and to organize "unrest". They were going to flood the Soviet market with fake rubles, and also launch fake grocery cards into the trading network. These diversions were to take place against the background of the famine that ensued in the Soviet Union at the end of the 1940s after several crop failures.
In addition, the MI6 agents were going to frighten the Soviet authorities by sending packages of explosives to the USSR. They also planned to conduct several major diversions on the Soviet railways and to arrange a series of arson attacks on enterprises that were recovering after World War II.
British intelligence officers also planned to organize a series of provocations against Soviet diplomats abroad. Possible measures to discredit the Soviet system included the publication of data on the private life of Soviet diplomats, as well as data on their personal connections. Menzies even proposed to conduct "theft of high-ranking communists, which would allow talking about their flight to the West."
All these proposals went to the cabinet. But British diplomats declared that it was unacceptable to conduct such massive hostile actions against the Soviet Union and spoke out sharply against the initiatives of MI6. As a result, the "Menzies plan" was mired in endless approvals and was never adopted, the British newspaper notes.
In 1948, a whole network of Soviet agents, known as the Cambridge Five, worked in the British ministries. One of the participants of the "five", Kim Philby, was in 1948 year, the head of the residency in Istanbul, and the other, Donald MacLaine, was the first secretary of the British Embassy in Washington.
According to experts, the messages from McLane and Philby for a long time allowed the special services of the Soviet Union to effectively eliminate the American and British agents who worked in the territory of the communist state.