It has long been no secret that Azerbaijan cooperates with the Ukrainian enterprise Iskra Research and Production Complex, a leading developer and manufacturer of ground-based radar equipment of the defense complex of Ukraine.
And now there is information that the military leadership of Azerbaijan was interested in finalizing the 80K6 circular radar with the participation of representatives of Tehnosoyuzproyekt LLC and Spetstechnoexport DGZP.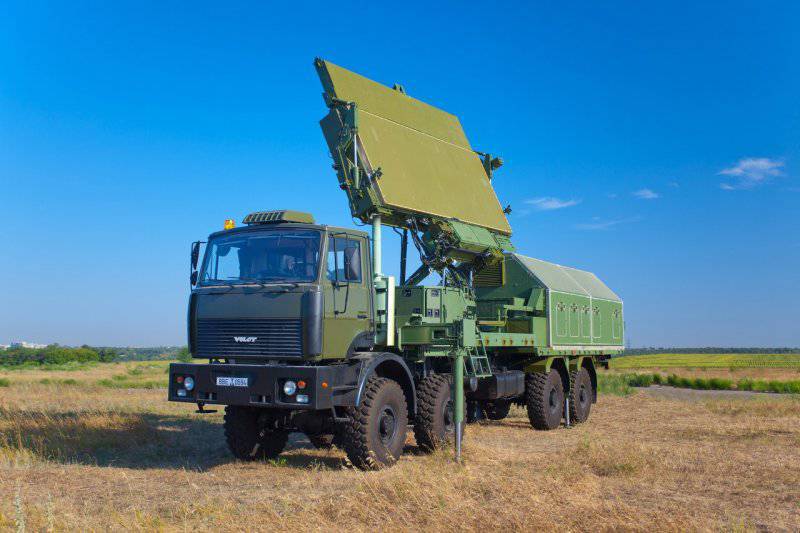 At the beginning of 2007, a new development of Zaporozhye specialists, a three-coordinate 80K6 circular radar based on a digital multipath antenna array, was adopted by the Ukrainian forces.
The radar provides detection, tracking and measurement of the three coordinates of air objects and their radial velocity at a distance of 400 km. The elevation angle is 35 degrees per antenna revolution (5 or 10 seconds). The station also has a high level of noise protection.
According to expert estimates, the characteristics of the 80K6 radar can be claimed not only by Iskra's long-term partners, but it is also possible to use the new design in the interests of NATO.
This radar interested Azerbaijan, for which a new version of the PLC 80K6M was proposed based on the Belarusian chassis Volat
The 80K6М mobile radar is intended for use as part of the radio engineering and air defense missile units of the Air Defense Forces, providing target designation to the air defense missile forces, and must provide:
• detection, tracking and measurement of three coordinates of air objects and their ground speed;
• determination of the nationality of air facilities;
• determination of elevation and azimuth bearings for active jammers;
• delivery of information to radar workplaces and associated systems.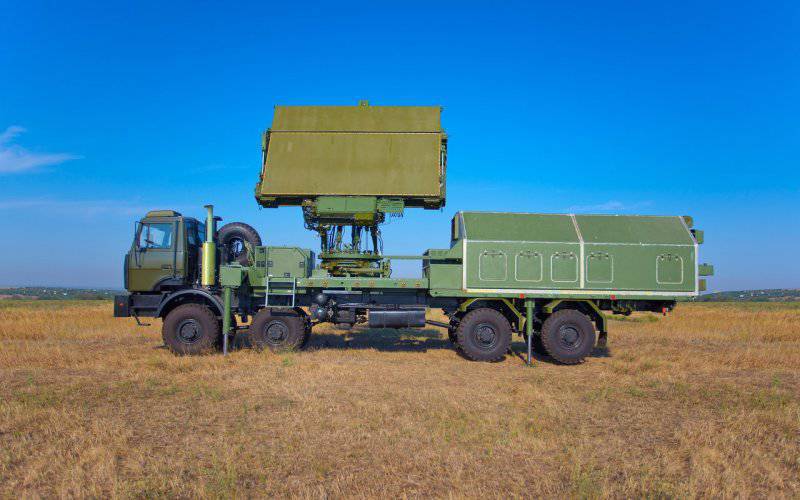 According to reports from the official website of the manufacturer, it became known about the start of the implementation of the purchase of this type of radar:
1 to 3 September 2011g. A delegation of representatives of Tehnosoyuzproekt LLC, the Republic of Belarus, and the Ministry of Defense of the Republic of Azerbaijan, accompanied by representatives of the Spetstechnoexport State Enterprise, worked at the enterprise.
During their stay at the enterprise, delegations were presented a presentation of the company's products, the 80K6 and 80К6М products, a demonstration of real work on the position of the 80К6 product with air targets, a demonstration of remote work on the 19Ж6М test site with a built-in MK-XA system requester.
Belarusian and Azerbaijani specialists received all the necessary information regarding the execution of the order, and expressed satisfaction with the results of the visit, about which a corresponding protocol was drawn up.