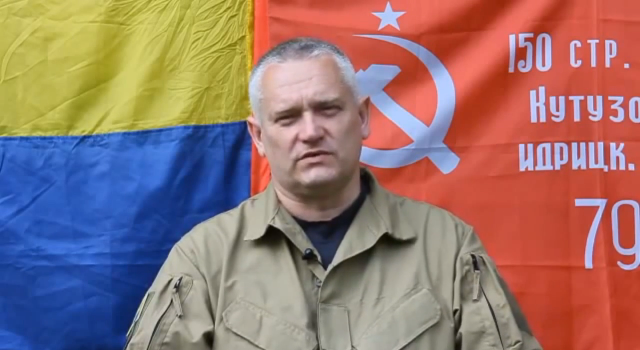 The fight against international terrorism ceases to be exclusively a matter of "the United States and its partners." Slavic internationalists decided to make their own contribution to the common cause of the eradication of al-Qaida and their associates.
May 16 - Veteran intelligence, Colonel Sergey Razumovsky urges Russian and Ukrainian retirees to form a volunteer corps and head to Syria for
"Armed struggle against bandits and terrorists"
.
"The current situation in Syria is, of course, aggression and genocide, carried out by external forces and rootless renegades, against the Syrian people. The Russian and Ukrainian military, namely the officer veteran corps living in Ukraine, proposes to assist the armed forces of the Syrian Arab Republic in restoring constitutional order in the country through the formation of the Russian - Ukrainian volunteer expeditionary corps and its participation in the armed struggle against bandits and terrorists "- said Razumovsky, who today heads the All-Ukrainian Union of Homeless Officers.
"Ukraine neither officers nor troops are needed!" The situation in which veterans of the armed forces are located is further intolerable, therefore we consider it right to offer our blood and skills to another country, "the colonel added.
He argues that "in the case of a positive decision, it is possible to carry out mobilization activities and ensure participation in hostilities up to 50 000 people with professional skills to deal with
weapons
and the most modern military equipment. "