The article is posted on the rights of information cooperation.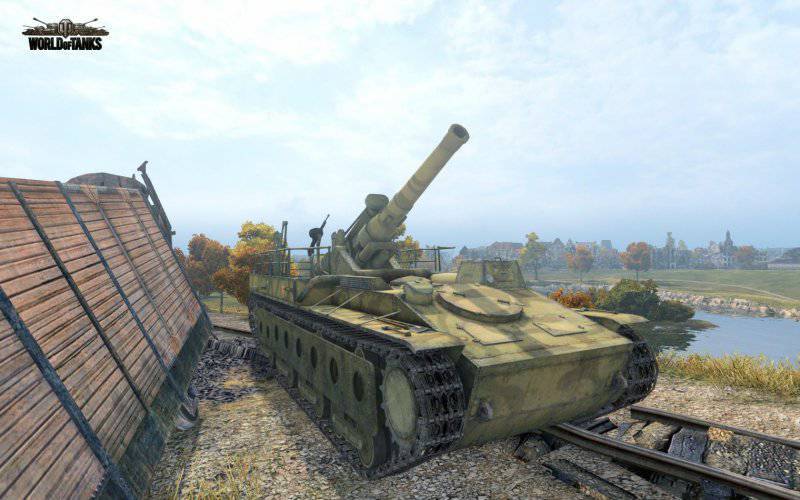 Update 8.6 will expand the branches of long-range self-propelled guns and make changes to the game balance of the World tanks»
21 in May 2013 - Wargaming, a leading developer and publisher of online games, is pleased to announce the 8.6 update for the World of Tanks tank MMO action. In addition to many balanced edits that improve the gameplay, the new version of World of Tanks will expand the presence of artillery to all ten levels of development.
"The 8.6 update will be the next step to optimize the gameplay of the game," said World of Tanks producer Mikhail Zywiec. "Players will finally have all the 10 development levels of artillery at their disposal, and this will allow achieving an optimal combat balance."
8 level machines will be transferred to the 10 level, and their place will be taken by completely new combat units. The American development tree will be supplemented with models M44 and M53 / 55, the Soviet line will receive such machines as SU-122А and SU-14-1. Three new units will enter the German ranks at once: 10.5 GW Mk.IV (e), Pz.Sfl.IVb and GWTiger (P), and the company of the French technician will be AMX Obusier automoteur de 105 and Bat.Chatillon155 (55).
The 8.6 update will also introduce players to the British premium tank A33 Excelsior and a new combat location, made in the Korean setting.
About the game World of Tanks
World of Tanks is a massively multiplayer online game completely dedicated to armored vehicles of the mid-20th century, in which fans of steel giants from all over the world fight shoulder to shoulder, defending their claims to world tank domination.
Join the multimillion army of tankers:
www.worldoftanks.ru
About Wargaming
Wargaming is one of the world's largest publishers and developers in the free-to-play MMO market. The company was founded in 1998, and during that time managed to turn from a group of enthusiasts into an international corporation with 1600 employees worldwide and has released more 15 games.
Currently, Wargaming is working on a military series of MMO-games, dedicated to tank, air and sea battles of the mid-20th century. The flagship project of the company, a tank action World of Tanks, managed to win many awards from leading gaming publications and to become one of the most successful MMO projects. Air World of Warplanes is on the list of the most expected MMO releases, and the third in the series of the World of Warships project, dedicated to warships, is scheduled for 2013 year.
In June, 2012, Wargaming announced Wargaming.net service, which will become the center of a new gaming universe, uniting all MMO-projects of the company on www.wargaming.net.
Details on the website:
www.wargaming.com