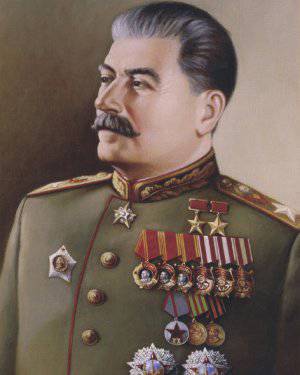 It is always directed against Russia, its culture and its sovereignty.
The last scandal around Gozman's semi-hysterical statement, which declared almost the most criminal
stories
our country in the twentieth century is actually very useful. At least by the fact that it demonstrates: the object of attacks and hatred of people of such a political orientation is not the political structure of the country, as it was under the leadership of Stalin, but the country itself.
When these people blame the gulag, the NKVD, the troika for all the deadly sins, and shout about mass repressions, it can still somehow get past the ideological position. Although the constant articulation of the same, the constant operation of long-refuted or distorted facts in itself has long been tiring for anyone who wants to remain as impartial as possible. When they declare military counterintelligence to be a criminal organization that was engaged in the struggle against military espionage and sabotage, there are reasons to believe that this aspect of their activity does not suit the "fighters against Stalinism" - that they fought against Nazi aggression.
By the way, anti-Stalinists, perhaps, themselves do not know which of the "Mortals" they consider to be "criminal", because three different structures had this name - counterintelligence of the People's Commissariat of Defense (actually the most famous "Main Directorate of Counterintelligence" Smersh "), the counterintelligence department People's Commissariat of Internal Affairs and the counterintelligence of the naval
fleet
. It is possible, however, that they mean all these structures - simply because they had as their main task the fight against the agents of the aggressor.
Thus, it turns out that the main thing that does not suit the anti-Stalinists in what they call "Stalinism" is his opposition to fascism (both in the form of Hitler's Nazism, and in all other forms). And they are not satisfied with the fact that innocent people were hit by the "punitive organs", but by the fact that those who were guilty fell under it. People of this type memorizedly call for "the trial of Stalinism," trying to ignore the fact that society has long rejected them and treats them like ordinary street brawlers with beer cans in their hands, who in the evening "get to the bottom" to passersby.
Strictly speaking, in terms of content, the term "Stalinism" itself has a non-scientific, but a journalistic-meaningless character. The fascists are called fascists, because they themselves called themselves monarchists - because they themselves chose this name, the White Guards were the White Guards - for the same reasons. But neither Stalin nor his sympathizers called themselves Stalinists, and none of them used the term "Stalinism" itself. That is, the term itself is a kind of arbitrary fabrication of those who consider themselves to be "anti-Stalinists."
If "anti-Stalinists" are those who are against "Stalinism", and what "Stalinism" is, is not completely clear, then a reasonable question arises: is "anti-Stalinism" directed against all the same? Judging by what Gozman announced, - against the fight against Nazi agents. True, they are trying to conceal it, repeating what they consider "fascism" and "Stalinism" to be equally "criminal." But if "criminal Stalinism" fought against Hitlerism, then Hitlerism becomes a little less criminal. That is, the attack on "Stalinism" is actually a hidden form of rehabilitation and justification of Nazism, fascism and Hitlerism. Hidden, not only because openly trying to side with the latter, especially in Russia, is too blasphemous, but also because in the practice of Nazism there is a really embarrassing (but only embarrassing!) Their moment - its ethnic policy and genocide, among other things in relation to the ethnic group to which many of these people belong.
In fascism they are not satisfied with its ethnic orientation, in "Stalinism" - the class orientation. But since class interests are still more significant than ethnic predilections, they hate the Soviet Union more than fascist Germany, whose class policy and class essence is in many ways the embodiment of their social Darwinist ideals.
In addition to political and ideological, which should be discussed separately, anti-Stalinism has certain political and psychological reasons. First of all, it is part of personal inferiority, a kind of "monkey beginning", protesting against humanity in man, tension and attitudes towards mobilization, which people of the Stalin epoch lived in (read more about this here). "Anti-Stalinism" is a monkey in a man, this desire to stand on all fours, it is envy of those who really stand on their feet, and an aggressive demand for everyone to fall on all fours.
But in this case more is important. "Anti-Stalinism" is first and foremost a hatred for everything that the country lived during Stalin's leadership, for what remained of it, and the desire to destroy it all. That is, it is not only rejection or condemnation of the costs of that era and the price that had to be paid for success, namely, rejection of everything and hatred for everything, including the position that the USSR occupied in the world as a result of victory in World War II. And, like any ideological and political trend, it has various forms of manifestation. This may be the subject of a special academic analysis, but in this case and in general terms, we can distinguish three such forms, three of its historical incarnations.
The first form of anti-Stalinism is Hitlerism and Nazism itself. Of course, Hitler set as his task the general conquest of Russia, its enslavement and the destruction of its statehood and culture. But no less than he set himself the task of destroying the socio-economic system and political system that existed in the USSR, the way of life and relations between people — that is, everything that at that time could be called "Stalinism." There are big doubts as to whether he would destroy the camps and free the "Gulag prisoners". Although it is clear that those who were justified there (those of his supporters and agents), of course, would be released, and "honest Communists-Leninists" would have left there.
The second historical form of anti-Stalinism is not even crushing and falsification of the 20th Congress (Stalin was "accused" there, but they did not encroach upon the totality created during his time), but "anti-Stalinism" of the perestroika period, when the country's development tasks were first replaced by condemnation of its past, and then against the background of hysteria about this monopolistically imposed "condemnation", the destruction of the economy, statehood, and positive latent patterns created in that era was carried out.
The third historical form of anti-Stalinism is the direct rule of the "anti-Stalinists" in 1990: the destruction of industry and the economy, the impoverishment of the population and the plundering of a country with human casualties several times higher than the total number of prisoners of the Gulag and a dozen and a half times the number sentenced to death by political articles for the time of Stalin's rule.
Three historical forms: Hitler, Gorbachev-Yakovlev, Chubais. In all these three incarnations, "anti-Stalinism" was directed not only against communism and socialism, but also against Russia, its culture and its sovereignty, its influence in international relations. And each time the country inflicted catastrophic damage, as well as led to a massive death of civilians.
By the way, what is anti-Stalinism in its activist nature, if not "incitement to hatred or enmity, as well as humiliation of the dignity of a person or a group of people on the basis of nationality, origin, as well as belonging to any social group, committed publicly or using mass media "? And this, by the way, is a clean item. 1 Art. 282 of the Criminal Code of the Russian Federation. By the way, these actions are obviously carried out by an organized group of people with the use of violence (moral and informational) and often with the use of official position. And this is the second paragraph of the same article. This is what is called, for reference ...
Anti-Stalinists, long ago rejected and despised by society, make noise and scandal. But if it is impartial to analyze what anti-Stalinism is, then it turns out to be an extremely anti-human and anti-Russian oriented ideology, containing in itself attempts to rehabilitate and justify the crimes of Nazism and Hitlerism. And as a political practice - in terms of the scale of victims and destructions - inhuman and criminal policies. Finally, one must be honest and say directly: anti-Stalinism is a criminal ideology and a criminal policy.
Anti-Stalinism is criminal. And while his representatives terrorize people with impunity, delivering blows to their historical memory and historical identity and, turning their indignation away from themselves, require a "trial of Stalinism", you just need to put everything upside down, return to common sense and officially hold the trial over anti-Stalinism as a crime against humanity, having considered the question of the totality of its crimes in 1940, in the second half of 1980 and in 1990, as well as their recurrence in our time.