In the course of the Second World War, German troops captured a significant number of various armored vehicles in the occupied countries, which were then widely used in the Wehrmacht field forces, SS forces and various security and police forces. At the same time, some of them were reworked and re-armed, while the rest were used in the original design. The number of foreign-made armored combat vehicles adopted by the Germans varied in different countries from a few to several hundred.
On September 1, 1939, in the Polish armored forces (Vgop Pancerna), there were 219 TK-3 tankettes, 13 - TKF, 169 - TKS, 120
tanks
7TP, 45 - R35, 34 - Vickers Е, 45 - FT17, 8 armored vehicles wz.29 and 80 - wz.34. In addition, a number of different types of combat vehicles were in training units and at enterprises. 32 FT17 tanks were part of the staff of armored trains and were used as armored tires. With this tank fleet, Poland entered World War II.
During the fighting, some of the equipment was destroyed, and the survivor went to the Wehrmacht as trophies. The Germans quickly brought in a significant number of Polish combat vehicles to Pancervawe. In particular, the 7-th separate tank battalion was equipped with 203TR tanks. Together with the TKS tankettes, the 7TR tanks also entered the 1 tank regiment of the 1 tank division. The combat composition of the 4 and 5-th tank divisions included tankettes TK-3 and TKS. All the combat vehicles named took part in the victorious parade hosted by the Germans in Warsaw on October 5 1939. In this case, the 7ТР 203 th battalion tanks were already repainted in the standard gray color of Panzervaffe. However, as it turned out, this action was purely propaganda. In the future, in the combat units of the Wehrmacht trophy Polish armored vehicles were not used. Panzerkampfwagen 7TR (p) tanks and Leichte Panzerkampfwagen TKS (T) wedges soon were put at the disposal of the police and security forces of the SS troops. A number of TKS tankettes were transferred to the allies of Germany: Hungary, Romania and Croatia.
The wz.34 captured armored cars were used by the Germans exclusively for police purposes, since these obsolete vehicles did not have any combat value. A number of this type of armored vehicles were transferred to the Croats and used by those against partisans in the Balkans.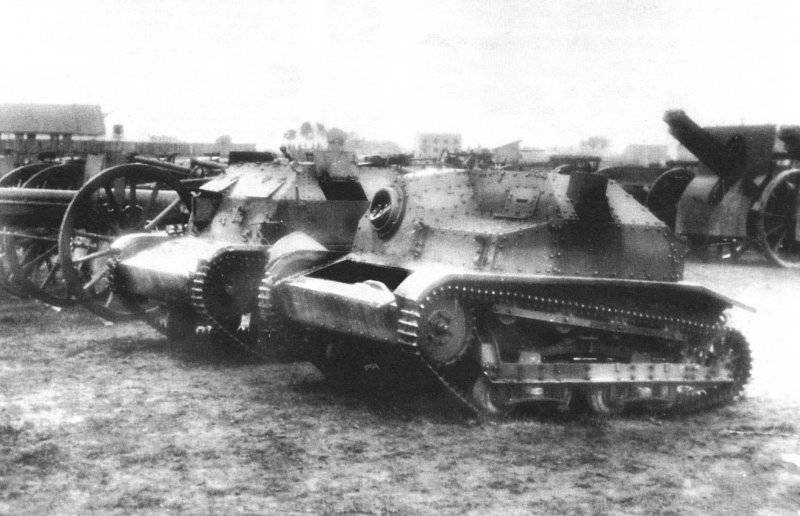 Park trophy property. In the foreground, the TKS wedge, in the second, the wedge TK-3. Poland, 1939 year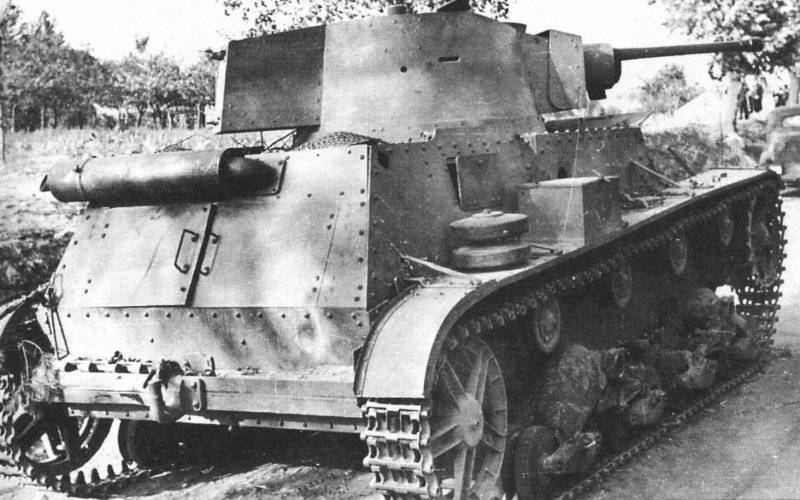 Light tank 7ТР abandoned without any visible damage. Poland, 1939 year. This tank was produced in two versions: two-tower and one-tower. Wehrmacht limited use only the second option, armed with a 37-mm gun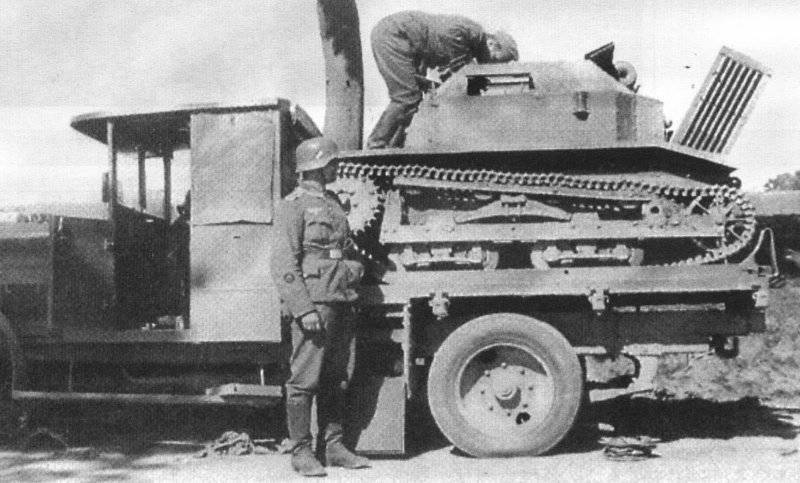 German soldiers inspect the TKS wedge, captured along with the Ursus truck carrying it. September 1939 of the year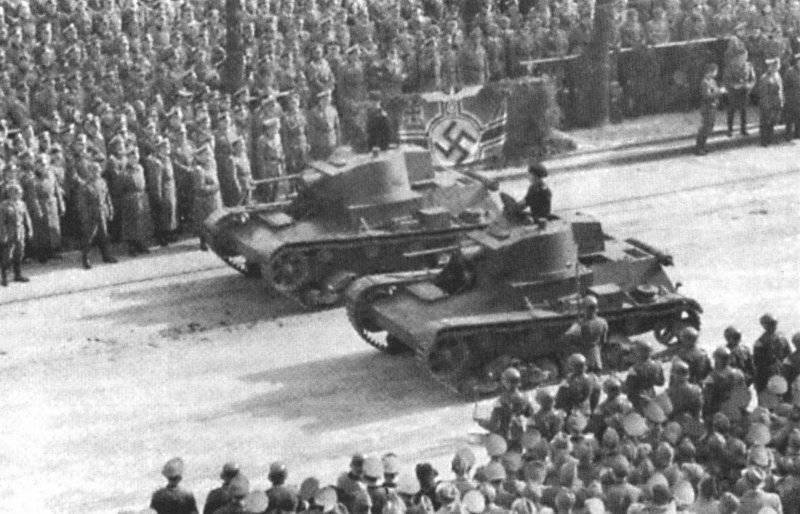 The 7TR tanks from the 203 tank battalion of the Wehrmacht during the parade in Warsaw. 5 October 1939 of the year. Fighting vehicles painted dark gray "German" color