Even the Soviet chauffeurs came up with a simple tool for pumping state-owned gasoline from the ZIL-130 tanks into the private Zhiguli tanks, called the thief. It consisted of a hose with a rubber bulb and a shut-off valve in the middle: you press on the pear — gasoline flows in one direction, no flow in the other.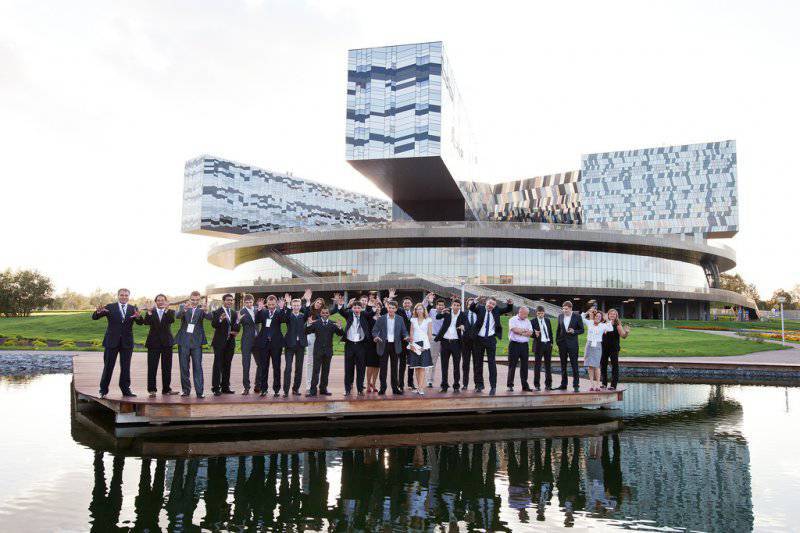 However, those ZILs, who plowed for the whole country, today have already ordered to live long - but this "thief" has flourished with might and main, and Skolkovo, which has fallen into the center of thieves' scandals, has become its triumph. It is not true that this science city has not given any new technologies, it has given them only in a different than the promised plan. Namely: on the part of this pear, which cuts the financial hose with a valve: it flows there, back - nothing!
At first glance, everything is simple, as in a driver's thief: such a pear consists of inflated salaries, bank scrolls, contracts for fictitious lectures, etc. The production effect in the end is clearly zero. Why it could not be, explained to all the auditor of the Accounts Chamber Ryabukhin, simultaneously writing out the big plans of his department and prosecutor's office for further Skolkovo inspections. But this is where the current know-how comes from.
The high courts, notable lawyers, the State Duma, the Public Chamber, television, various analytical foundations, and so on are now engaged in this pear-shaped Skolkovo. I mean a huge number of people, structures that work not for that either, but for their salaries that are not inferior to Skolkovo. Prosecutors and other officials with their coolly raised "for the sake of business" stakes not in an electric train drive to Skolkovo - and in the parking lot you will not understand where expensive cars are swindlers, where their catchers are.
That is, this Skolkovo thief generously gives both violators of the law and his overseers. There is enough good, honorable work; the bread process for all is underway - but, as in that valve, in one direction only: no one has any real results at the end.
This is what I would call our newest technology - when the whole constellation of fighters is profiting from the original scam. In the times of those antediluvian ZILs, as it was: they took the thief by the hand, a quick investigation, a trial — and into the logging. With the current flood of all our productions, it became useless to plant for theft — that is, for the largest; For small plant today. A preventive measure for grand thieves is house arrest, under which they in their palaces, which are not subject to confiscation, either eat silver or gold! The investigators sitting on their share twist and twist their cases for years, looking for "other episodes" until the investigation period expires; so everything then fades. Although there is a technology for a long time: it is clearly provable that it stands out in a separate production, according to it the client is condemned, and then another evidence is collected for at least another hundred years!
And Skolkovo became our academic, it can be said, the forge of all sorts of thieves and anti-theft, political, advocacy and other capital. Surkov, who had flown down from this trough, in order to give others to drink from it, bound his protest image at his rally - which can be converted into further currency. They appointed Fursenko there - and this one there will reap his own, as they have earned points on the incriminations of Surkov, press attache of the TFR Markin and his patron Bastrykin. Meanwhile, the Skolkovo cat Vaska himself listens and eats - for what a fool sledak, dumak, social and accounting ruling will begin to cut his golden eggs, feeding the whole parasites formed around the front!
The best thing for us would be to close as soon as possible this original project of thieves — like sowing a dangerous deadly poison financial burial ground. But too many of our tops have fallen to this thief - already from the oil tank of the whole country, and therefore they will cherish and cherish it to the last drop of our oil.
This is how a simple device, invented by a Soviet chauffeur, grew up in our Silicon Valley, in a whole leading doctrine leading to the end of our last productions. And there, after exhaustion of the tank, necessary for every thief, and to our end.
And as Putin, who sensed, it seems, is already a personal threat to all this, could cope with all this, I will not put on my mind. After all, it's not with his own hands that he can catch these crooks who have developed utterly - and the hands of all the security forces have become so attached to this triumphal pear with a valve that you can tear it off with your skin!