14 in May 2013 of the United States Shipyard General Dynamics NASSCO (National Steel and Shipbuilding Company) in San Diego (California) held the ceremony of transferring the first naval transport vehicle of the new type - Mobile Landing Platform (MLP) T-MLP 1 Montford Point. The ship was transferred to the US Navy Military Sealift Command. After an extensive testing program based on Portland, the ship is expected to reach operational readiness status in 2015.
MLP type ships are in fact a floating base for accommodating amphibious assault boats of the LCAC type, each ship is capable of carrying three such boats and performing the tasks of both an independent amphibious assault ship and an intermediate base for transferring cargo and amphibious assault ships from larger amphibious assault ships unequipped coast. The ship project was developed by General Dynamics based on the hull of the commercial Alaska type tankers previously built by NASSCO.
In August 2010, the US Navy issued General Dynamics NASSCO a contract in 115 million dollars to build the lead ship T-MLP 1 Montford Point. Its construction was launched in July 2011, and the official bookmark ceremony took place on 23 in January 2012. The ship was named in honor of the Montford Point Camp (North Carolina) marines training camp, where 1942 to 1949 spent years training around 20 thousands of US black infantry recruits. The ship was launched (removed from the construction dock) 13 November 2012 of the year in the overall technical readiness 91 percentage and transferred to the factory running tests at the beginning of the 2013 year. In April, the construction of sections of the second T-MLP 2012 John Glenn, officially laid in December, began in San Diego in April, and in 2, the construction of the third T-MLP 2013 ship Lewis B. Puller began (with the commissioning of 3 year). In August, the United States Navy 2018 announced its intention to order a fourth ship of the MLP type.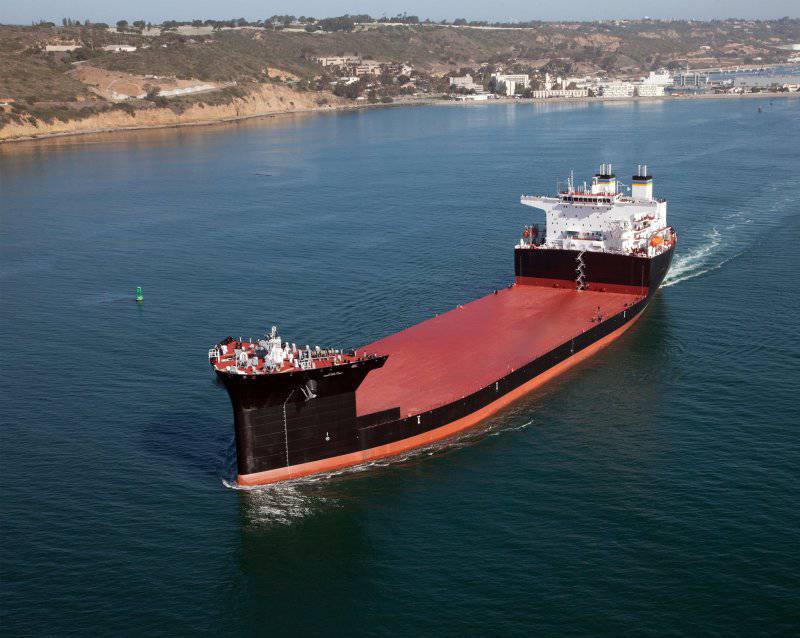 New amphibious transport ship - "floating amphibious platform" US Navy T-MLP 1 Montford Point