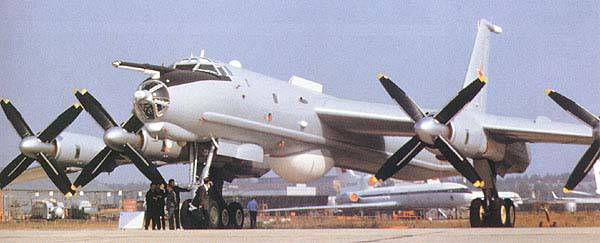 In Russia, a project of a promising aircraft is being developed, which will replace anti-submarine anti-submarine Tu-142М3 in service with the Navy. This was reported by 18 in May 2013 of the year ITAR-TASS by the Commander-in-Chief of the Russian Navy, Admiral Viktor Chirkov.
"Currently, work has been launched in the country on the preliminary design of a promising aviation patrol complex, which should come to replace the anti-submarine Tu-142М3," he said.
"In addition to anti-submarine aircraft, the Russian Navy needs multi-role fighters, such as the Su-30CM," added V. Chirkov. "We expect to receive several dozen such vehicles in the coming years."
Tu-142 - Soviet and Russian long-range anti-submarine aircraft.
Created on the basis of a strategic Tu-95 bomber and, technically speaking, it has few differences with it.
In the version of the Tu-142М3 was adopted in the 1985 year, serially built up to the 1994 year.
In the Navy, in addition to the main anti-submarine destination, it is used for long-distance ocean intelligence, search and rescue watch.