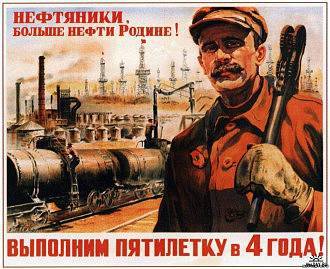 ... Oh, what was the Power! ..
If they lead me in a modern Russian city to a keg of kvass, standing in the ordinary courtyard of a multi-storey building, a barrel, near which there is no seller, a barrel, from which everyone pours as much as he wants and puts in a box of trifle right there, according to the price, crookedly written in a cardboard glued to the orange side with an insulating tape, to a barrel, which it brings in the morning and takes away the carelessly shaking out money in the bag to the peasant on the tractor ... so, if someone does this now, I admit that "Raspat valeys kalaeen!". Until then, I do not need to sing such songs. I will not believe.
And these barrels were still in 1991-m, by the way ... And there were also self-service ticket offices in public transport. People put money in them and pulled off a ticket ...
The conversation is not conducted about how sane those who collapses with attacks on Scoop. In order to immediately put an end to this question, I will simply say: those who criticize Scoop in comparison with modernity are mentally ill.
... But the terrible pictures of the hopeless life under Scoop, which we love to draw so much, are lies. Big and not too smart, because it was recently. Even those who lived there and saw everything did not even grow old, and the people who lie in the majority are too covered in another very different lie and are purely outwardly unpleasant.
But I will not speak about the Great Truth, but about my own, small one. About the truth: the city of Kirsanov, the population of 1980 year 23 thousands of people, today it has decreased by one and a half times I am sure that this was a typical district center of that time. I will say that I saw myself.
Start with a meal
This topic of liars always seems to be the most important, because they personally used to think first of all about their belly. Good.
So, the range in the stores was less than two orders of magnitude. It is difficult to imagine for today's adolescents or even for adults: you come - and there is neither cola, nor chips, nor Mars, nor much and very much. Not. Really not.
BUT!
The soviet chickens did not swell from aspirin, and the genes of the fish did not plant the potatoes. And even additives in sausage are still not the kind of soy from which the sausage is made. Any sort, by the way, if someone does not know.
I understand, this is all imperceptible and not important ...
...Okay.
Indeed, almost all exotic fruits, if they appeared in our stores, then on major holidays (by the way, the taste of most of them is just the taste of strawberries, and no more, and some are frankly inedible, just the joys that are "exotic"). But let's look at the collective farm shops, which occupied two rows of basements in my town in the ancient Stone rows. From harvest to harvest at a stable temperature of + 8 degrees, there were always perfectly preserved and penny-worth potatoes, onions, garlic, tomatoes, cucumbers, apples, pears, plums, cabbage, carrots, beets, the richest assortment of canned fruits and vegetables of local production. (Understand? The place of production, which gives work and excellent earnings to about 20 to thousands of Russian men and women from villages and villages of the district!) Surely there was something else, I just forgot.
Bread is ridiculous to compare: Soviet was made from Russian grain, not from fodder.
Meat. On the collective farm market, it (and not only it, by the way, private traders traded there, and no one beat them up and chased them: "I sell strawberries made with my own hands!") Lay in regular rows on the shelves. Yes, interest on 20, and even 40 is more expensive than in the store, but I remind you: then you could eat a day in Moscow on the ruble, and even go round the whole city ... And the store meat was any better than the current, grown on additives and dressings.
The picture, like someone in a ridiculous jacket, almost bowing humbly, takes from a "back door" from a fat, important seller, cousins ​​of cutting with double overpayment - this is nonsense of the late Soviet cinema. I'm not saying that many people considered buying meat as "indulgence" - their bull for slaughter, pigs, rabbits ... Forage for living creatures cost a penny, or simply "stole", and there was nothing terrible about this " stealing "they all knew, it was something of a reverse tax, and no one tried to grab a wagon of compound feed in one beak. About the composition with non-ferrous metal, I just do not say. (By the way, a lot of things were done in the district: monuments, fences, welcome signs on the roads. And no one stole it.)
The notorious sausage was always in the shops. Seven varieties for sure. They began to drive to Moscow in 86, under the "Gorbat", and these few years in the minds of many overshadowed the real and long past.
Sour cream, condensed milk, juices - of all this natural and local production (dairy plant, dry and skimmed milk plant, fruit and vegetable canning factory we had our own!) Were the seas poured. For pennies. For a trifle. I even now think: it would have been more expensive - they would not have been ruined, but would have been valued higher.
Work
Work was all. Point. Oily. Critics go the word without words.
Work - do not bring, bring and not speculation. I understand that now this is something scary for many! But what to do! In the USSR, parasites and speculators were harshly (in 80, already not enough) they were pursued ... In Kirsanov there were several factories that supplied their products — textile machines, clothes, some agricultural machines — abroad, not only in socialist countries and in developing countries but also ... to the capitalists. I found out about it not so long ago, and for me it was the same discovery as the data on the sales of Zhiguli cars to Belgium, France and Norway that I received 3 a year ago. It turns out that in the first half of the 80-s they were sold there by several tens of thousands per year. Is the same
история
was with Kirsanov products. Our city sent it to nearly thirty countries, including ... the USA. And small brick factories, bakeries, sausage shops were almost in every collective farm respecting themselves.
... In 1985, my mother received 28 rubles a month for 140 hours a week, her grandfather 180 rubles for her "reinforced" pension, and grandma 120 rubles for pension. My mother refused alimony for me, we got 110 rubles per person per month. The 50-80 rubles a month were spent on various savings books (there were three of them in the family, and there was no inflation in the country — I had seen it myself in XRUMX years in the form of a rat strangling the unfortunate American eagle with a dollar coin) m, it seems, such a caricature in the "Crocodile", crashed into the children's memory ...). Then this money was stolen from our family by the First Popularly Elected One. Now they are "returned with indexation" to the mother - grandmother and grandfather are dead, and indexation in real life covers the interest 16-81 of the value of those Soviet contributions applicable to the purchase price of money.
The lowest salary limit in the city was 45 rubles, it was possible to live quite normally. Let me remind you that the light, gas and water were popular and simply cost pennies! - on the forty. (By the way, I started to earn 1987-25 rubles a month "for myself" from 40 onwards.)
Clothing and footwear
Here I have a personal attitude to the question. I never considered it important and did not understand such a thing as fashion. I didn't put pressure on my close ones at all - so my mother loved, loves and knows how to dress beautifully, but I desperately desperate in incompetence in junk — I bought something, and I wear it. I do not remember that in the years before 13-14, I generally had questions or suggestions about clothes and shoes. Therefore, I can not judge, perhaps the shortage of things really existed. Although, in my opinion, 30-year-old man, pleading with the consciousness of owning Jeans (!), Looks ridiculous and disgusting.
I scream in response: you see, to what people brought Scoop! They dreamed of such nonsense, it was not available to them!
Meanwhile, in many families, children in the times of my childhood were simply sewed themselves on patterns from magazines or something else. Clothes turned out great. And there was also the Daisy atelier, where I dressed the year with 86. Beautiful, convenient, and years from 14 - also to the best of my imagination (it was easy for a teenager to earn 20-30 rubles a month, and the rural guys hammered 200-800 (!) Over the summer season!) ...
... I remember that I was very sad when the indestructible Austrian mountain boots, bought for the occasion at the Sunday "wild" bazaar - in a meadow near the river, were completely small for me. I do not know how and from where they came to us, why they were of a teenage size, but they turned out to be truly invincible.
Security
Yes, in those days it was possible to see how the boy jumps out of the house in the morning, forgetting to wear sandals or sneakers, and then worn like this until the evening. And it did not shock anyone even in the "urban center" (the concept was then very conditional - the center of Kirsanov resembled some wild park). And his parents recalled him ... well, to put it mildly, in the evening (or if he "merged" without doing some work assigned to him, it is also not uncommon). And notice, not at all from heartlessness. Just ... what could have happened to him? Well, what?
Mom was afraid for me often. But what was she afraid of? I break my leg. The dog will attack. Utonu. I will beat an eye. And thirty-three more fears - all the maternal fears of that time, except for one thing: never, never, under any conditions, could it have come to her or my head that any adult would consciously do something bad to a child. Even the most drunk-drunk. Even the most frostbitten. Blue from tattoos (such sometimes we came across) or angry as a dog (and these were). But to hurt the child? "Che, I am a fascist, is it ?!"
Rumors about some maniacs, murderers, kidnappers occasionally broke through. But what rumors? Tales from another reality. In reality, the Soviet child had no more chance to cross with them than to fall under a meteorite, they were told to each other in the same section as the Green Curtains and human meat cutlets in the mysterious "one canteen".
However, there was one. Year in 1981-1982, a boy and a girl were stolen from us by Gypsies. The police freed the children in 15 kilometers from the city, and the entire camp went with funny songs somewhere to the north. It seems eight years old.
Another kid (he was 15 years old, I was less) shot a friend from his father's gun - they were foolishly played, and he kicked out a classmate's brains. For six months, literally one shadow of the unfortunate killer walked around the city, and everyone avoided him - not from evil, not from sympathy ... they simply did not know how to communicate with him. Then their family left the city ... My age-mate - but from another school - in 1985, drowned in one of the ponds (there are many around Kirsanov now), entangled in the nets; I was terribly sorry for him, almost an unfamiliar person, and it was still very scary when I imagined how he was dying - he was excellently swimming, literally at a distance of a school line of thirty centimeters from the surface. It's good that in 88, when I myself was drowning in a swamp, I didn't remember about this incident - surely there would have been a flood of panic!
No, children, teenagers, of course, died and more - but how? From what? Why? With the present days can not be compared ...
Leisure and Health
I refuse to talk about child rest. Not a single state of the world has ever had and will not have such a well-functioning and global system of children's recreation as in the USSR. Point. Everything.
And an adult ... Yes, the state simply could not cope with the influx of tourists! Do you think so many "savages" are not an indicator of the high standard of living of citizens, each of whom could spend two weeks relaxing on the sea for 30 ruble? And under the permit and at all for free? Almost every small company has its own holiday homes, camp sites, stadiums. For their slightest underfunding of the head of the enterprise could be removed. And could and plant. For delaying leave, failure to provide a voucher, and neglect of a person's needs, any boss could fly off the throne. To the very top.
Abroad? My mother was in the GDR. By the way, she was offered vouchers both to capitalist Finland, and to socialist Hungary, and not to go through the SFRY — but she refused (there were personal reasons). Tens of thousands of Soviet people rested abroad every year! And when now a different audience confesses from the screens about the fact that "I don't moff," it even makes me laugh. And where were you, unfinished, was let out? You guzzled port in a boiler room, did not dry, posing as "the not understood genius". Or even found prostitutes in the USSR and "lit" with them. Or just quietly hissed on "this country", receiving from her a salary for idleness on the spot "wasted" or "Krytaga." Why on earth should you have been let out somewhere? So that there you, the disgrace of the world, judged the USSR? Not. Those who worked normally, who knew how to behave in society, who were really capable of not dropping the high rank of a Soviet man, traveled. And what, need something else? It was not the world of capitalism, where any schmuck who stole money could go to Thailand to have fun with children ...
... Medicine in the USSR was the highest level. In our Kirsanov the most complicated operations of the capital level were done. Of course, here we must say a special thank you to Ivan Efimovich Frolov, a surgeon from God. But other doctors, both in the hospital and in the clinic, were a little worse! But there were also FAPs - in every village, in every village. There was another hospital in the large village of Inokovka. And in Sokolov - hospital ...
I do not know if our doctors took bribes. Apparently, some took, although I know for sure that in the circle of my friends and their families, no one ever paid for treatment of any kind or type. But in our Kirsanov in those days it was possible to be born - in the maternity ward. Dairy cuisine provided moms with advice and excellent local produce. The nurses went to homes where the babies were, to consult again. God forbid it was somehow hurt the health of the child, to show him indifference or neglect!
Of course, people still grumbled, found flaws and were offended. But if they were shown the Kirsanov hospital and the polyclinic of "Raissey who stood up in the skullcap!", Where practically no one qualified specialist was left in the brilliant renovated offices, and they take money for consultations and cannot help in any way, people from my childhood would hardly have believed in the opportunity SUCH.
Another thing is that people were sick then much less than now. And we, the children, were almost completely healthy. Disturbing bells sounded - for example, the increase in the number of scoliosis associated directly with the sabotage of officials who replaced the "inclined" desks with "less stringent." And, of course, no one has heard of childhood hepatitis, syphilis, massive cardiovascular and nervous diseases. THIS IS NOT JUST IT!
Housing
Yes, we had a toilet in the yard. And I - a boy from an intelligent family - ran there. And envied those who have warm and beautiful toilets. But not so much. Do you know why?
At 70% of my friends the toilets were there too. This time. And two - approximately 120 apartments were commissioned annually in our town. And there were 800 families standing in line for them, and ours was the fourteenth in 1989.
Apartments were waiting for a long time. But these were FREE apartments. When I use the word "free" in relation to the USSR, the reader should understand that in reality this was not at all the case: the USSR was a HUGE COOPERATIVE, where there was nothing "free" in reality — all through the most complex, subtle system of interconnected-netting distribution, inaccessible to wretched capitalism even "in the first approximation", was paid for in one way or another: with labor, knowledge, mining, protection of external and internal ... Uncomfortable in such a system, only those thirsting for cleanliness and impunity for ki "of one scale or another - they literally howled in anger, unable to" grab "cash flows. Money, a loot-speculation could then. So what? It is worth such a "business man" to sit down properly in a restaurant or start building a coveted summer cottage, just as peasants appear in civilian clothes with a sacramental question: "WHERE?". A person received an apartment - and "loans" and "interest rates" did not hang over 25-50 for years, which completely carried the psyche to the overwhelming majority of the inhabitants of the present world.
So here. Guess what power a mother, having worked 30 for years at school, did NOT get an apartment? So, shit diggers who are looking for the most disgusting and dirty "deep cause" in everything can calm down - I have quite mercantile reasons for hatred and aversion to the current government.
Water and sewage system was not held by me for this state. I myself. He himself earned money, he found people himself, he spent it. At one time, my grandfather was ashamed to use his "privileges", veterans and parties, he postponed everything, although he was offered these connections a hundred times - he deserved it! And he said: "What will people think? .. Yes, we then ... No, I will not ...". Everyone was afraid to take something extra from his state. Something optional ...
... USSR, I could have something to be - for everything that he gave his citizens. RF I should not do anything.
Information
Years in 13 I was embraced by the itch of journalism - the journals were very interesting at the time, I must say, there was a lot of information in them, and delusions were many times less than now. Our family then subscribed, in addition to the local newspaper, Pravda, Teacher's Newspaper, Arguments and Facts, Zdorovye, Krokodil, Roman-Gazeta, Science and Life magazines and (still) " Twinkle, "although they had already begun to spit on him, and for me, Komsomolskaya Pravda and Pioneer magazine. I stated that I have an information hunger, and my relatives treated this with understanding.
I received a subscription to the newspaper "Red Star";
magazines:
• "Military knowledge",
• "Foreign Military Review",
• "Technique and weapons"
• "Technique - youth",
• "Sea collection",
• "Soviet Warrior",
• "Military Historical Journal",
• "Soviet Military Review",
• "Around the world",
• "Soviet Border Guard",
• "Military collection" (the tasks from which I solved with interest even then).
I am not kidding!!! Numbers - practically all - are still intact. I subscribed to these magazines right up to the 1991 year (some later, though, but ...). At one time, not for long, I even wrote out Polish and GED military journals ... My grandfather helped me in Polish, but he was chasing me with German - he moved his eyebrows and looked at his grandson with distress. It acted strongly ...
Yes, in the USSR there was no Internet. But those who say this - sometimes quite seriously - do not think that he was not in the West either. But a lot of inventions - such as converters, CDs and handheld cameras, LCD screens and other things - were made right here. And I read about them in these same magazines. That's right, right there.
Television in the USSR was frail in terms of the number of programs - only two of us were received. And, as I now understand by the adult mind, it did suffer from excessive parade. But as far as information is concerned, its quality and presentation on Soviet television was much more literate and professional. And most importantly - the amount, how strange it may sound, was much more information than it is now.
It is not joke. We are drowning in TV programs and messages, but ... there is no information there, or it is submitted in such a form that only psychiatrists are interested in. Advertising, idiotic messages about the life of stars, endless horror stories - all this is mixed into a completely inedible rotten clot, bleeding, pus and rosy snot. This information can only be called by a person who fulfills an order, or a patient with stupidity in a lethal form.
There were libraries. Some. And very good ones. And the IBA operated - an interlibrary subscription, which allowed ordering books and magazines from the regional, central, library of Tambov, "Pushkin", as it was called.
Education
To focus on this particular, I will not. I can only say that education was really free. When in one of the schools in the middle of 80's, an ugly story with parents' exactions (a cheap one, not even close with today's everyday ones!) Swam out, several people went to court. Under this court - dared to take money for what the state provides for free.
The level of knowledge ... I catch myself in the fact that in physics, algebra and geometry I am the one who hated these subjects with the greatest hatred that didn't get out of the T-paul on them after the 7 class! - I know more than the current horoshisty from 10-11 classes. Let not good students, but are good.
Of course, the demands that were imposed on us could no longer be compared with the "Stalinist" ones; they had already got into the school - "to partner with children" - their "elder comrades", tearful-eyed "innovators" with sloppy hairs on balding heads (not daring yet openly showing one's true - pedophile - inside, but already some kind of unpleasantly unpleasant ...), muddy whirlpools swirled around the "vulnerable child's personality" and his "complex mental movements" ... But still, the school still demanded. Tough enough. And the parents acted here with the school in a united front, forcing us to acquire knowledge in very different ways, depending on family traditions, from the good old "vitamin R" to "I would be ashamed of you" (by the way, it worked, and very well!). It remains only to thank both the parents and the school for the abuse of unique childish personalities. Clearly remembering what we were (actually, and not in the eyes of experimenters' head injured by pedagogy!), I am well aware of the mess we would have arranged in schools and what we would have become if " innovators "already won the victory and hoisted the banner of pedocentrism on the ruins of the education system ...
... In addition to the actual city schools - the 1st (elite), 2nd (later, after a fire, reduced from the 1st to one new building), 3rd (my own), 4th (SOMovsky - factory skimmed milk powder and skim milk) and the 85th railway (with excellent funding and all sorts of other "bells and whistles from sponsors" - SEE) in the city there was a solid agricultural school (foreigners studied), two vocational schools (graduates were immediately picked up by collective farms) and one of two schools in the USSR civil
aviation
- A paramilitary organization with strict discipline that trained even African "comrades."
Dreams and fun
Here I have the same prejudice attitude as to fashion. Well, I do not understand what kind of "entertainment" and from whom a person needs. Normal, not sick, not disabled ... Okay. Let's go back to Kirsanov of my childhood ...
What were we dreaming about? Since the books were then read by everyone, they served as the basis for fantasies. Discuss books (and movies) and think out their stories we could endlessly. Our fantasy worked like a powerful machine - compared to it, the fantasy of today's children is miserable and boring, because it is "stitched" with ready-made bright (too bright, sharp colors that kill imagination!) With plots, like a cell phone after repair. They will not be able to make a machine gun out of the stick. And I do not understand those who are happy about it - they say, why with such abundance, you can also buy a toy machine gun in the store !!!
Toy - yes, you can buy. And the ability to see and dream? Not. Do not buy ...
... What is interesting, our dreams were not earthbound at all. After the lesson of history we had nothing to begin to discuss where it was possible to put a machine gun at Thermopylae (!) So that ... well, clearly. Honestly, I'm not lying, we, with one of my namesake, somehow a whole couple (two lessons of labor) were working on a project ... the relocation of Indians from the USA to the USSR. I swear it was. And I was 11-12 years, something like this. I already didn't really believe (as opposed to the namesake) to "noble Indians" (I don't know why), but the idea captured me with its scale.
I do not remember that someone wanted to become an astronaut, honestly. But we talked a lot about space and greedily, and the "unwillingness to become an astronaut" did not result from indifference to this work, but rather from the understanding that we would not "pull", which resulted, in turn, from admiration for these people. But almost all the boys wanted to be the military. The military was the ideal, the war - necessary and important business, the business of men. At the same time, I must say, we completely understood what a real war is - and grandfathers told without embellishment, and those who "fulfilled international duty" were also enough around, and they were not at all embarrassed. But the paradox: all these stories only strengthened in us the desire to be military. There was no question of how to "hang out". I do not remember such conversations at all. And years in 14, the conversation in the courtyard somehow went before the lessons - and all the boys said that they "would like to go to Afghanistan." Everything. Not only me and a couple of the same ones who had already visited the Kandahar Club by that time — everything in general.
But no - we did not dream of war as such, as the meaning of life. Our dreams ultimately boiled down to the fact that life should be interesting. It can be difficult (we can handle it, are we, girls, afraid of difficulties ?!) - but surely, certainly interesting. And you know what? Money, wealth, career success were not included in this concept. Just did not fall. We knew very well what money is, why they are needed, but ... but we could not be bought. A boy from my childhood could rather be forced to commit a crime by deceit by powdering his brains with "romance" or even "struggle for justice" (such stories were in the USSR). One of the three real-life maniacs in the USSR, Slivko, lured the boys to death, seducing them "by participating in secret trials." But none of us would ever go with him for money ... For any.
Do you understand what I mean?
We were naive. Bold. Are open. And honest.
I sometimes think, remembering my peers: if the Leader ruled the country, not the tired old people, he would have found support in our generation of unprecedented strength and perseverance. And he could crush the world bourgeoisie to the end. Totally. Forever and ever.
It's a pity! We had us - our fists, our dreams, our friendship, our hopes. And there was no Leader for all this.
It's a pity...
In the nineties, there was a fairly well-known children's writer Alexei Birger. He did a lot in his books, but in the story "The Mystery of the Machine of Stirlitz" dedicated to the 70's children, he, in my opinion, grasped the essence of the USSR amazingly accurately ... He wrote about Moscow, but the same can be done say about our whole country, about the dreams of all her boys ...
"... The whole system was strung together, as if on a rod, into a gloomy, almost military, discipline with which it was received. And because when the wind blew the harsh smell of iron from the nearby factories or the lush, almost fairytale-like gingerbread smell of freshly baked bread, it seemed that there was a great deal going somewhere, and these are not aggregates stamping car bodies or ball bearings, the endless loaves and loaves, and somewhere blacksmiths in leather aprons beat their swords with hammers, and bakers in white caps take bread out of the ovens with wide shovels, and their apprentices make crackers from yesterday's unsold bread, and these crackers even half a year can stored in a backpack ...
And pipes and banners seemed to be imagined, and the subtle smell of sulfur from the match struck in the kitchen seemed like a smoky puff of hand-cooked gunpowder from the barrel of an old musket ... There was in this also evil sorcery, and good. Evil - because this tension, as if the great city had always lived in anticipation of the enemy, could only be explained by the evil charms imposed on its inhabitants. And good - because through this expectation of the enemy, completely different expectations burst through and flourished: great trips for silk and spices, great wanderings in the world where the traitor will always be punished and dismounted for a second to take a sip of a glass of red wine, dusty boots and dust in a crimson coat always gives the children around him to touch his sword ...
And he rode into one of the places with the wondrous Old-Moscow names ... These names themselves also sounded like music of expectations and hope, and this was an expectation of a world in which there are no enemies, except bad and mean people, a world in which nobility does not die, but to the villains and informers not to see how the hero's head rolls with the chopping block ... And evil witchcraft, faced with these expectations, dilapidated and crumbled, weathered from human souls ... the boys were expanse! Who will say that the Krutitsky Teremok is not a Scottish castle where Alan Brek Stewart used to sit, or not a bastion in which D'Artagnan and three Musketeers held defense, or the gladiatorial arena on which the fantastic Spartak fights - Kirk Douglas, idol of the boys those years? In this courtyard, an imaginary enemy (no one wanted to be a villain) hardly lifted his head and asked: "Is the arrow ... black?". And I heard in response: "Yes, black."
... We had a cinema. Moreover, there were films from 12.00 to 20.00. On Sunday and during the holidays, there was also a children's session at 10.00, and "holiday passes" were sold in schools. I do not remember exactly ... it seems at a discount. The ticket cost 10 kopecks for children; from 30 to 50 kopecks is an adult, depending on which movie and which session.
There was still a cinema in the club of railway workers, but it was dangerous for the boys from our places to go there for a year before 88, they could have been beaten up. They saved only a very small age (to shake money from kids, I don't remember this), or a girl walking with you (iron law).
There was a district House of Culture, two blocks from my house. But personally, I have hardly ever been in it until 88.
There was even a slot machine hall! I still remember this nook - the entrance from the courtyard, an oblique porch, several rooms (there was some kind of artel of hearing impaired people there, in my opinion ...), and in one of them there were a dozen "cabinets". "Battleship", "Teletir", "Not a Fluff or a Pen!", "Crane", "Torpedoes - Ori!", Some more ... The game cost 15 kopecks. By the way, I don't remember that there was some kind of excitement or queues, although in general everyone loved them to play.
In 89, for the first time, I sat down at a computer — the Bulgarian Corvette, a machine that exceeded most of the modern Western computers in class. And then he became acquainted with computer games. They were let out of cassette tapes - people remember that, I think. I played three or four times in some kind of thing - I had to shoot the enemy airplanes and paratroopers - and then it became deadly boring for me to do this nonsense, and I was not interested in computer games anymore.
But the most important thing! Most importantly - there were streets and bicycles. There were a stadium, the best of the district's regional stadiums, a lot of small sports grounds and hockey boxes in each schoolyard (at the entrance to which then there were no alarm systems, video cameras and security guards ...). There was a great sports school. There were some magnificent construction projects - real mysterious cities and fortresses with dungeons, towers and bridges (how many swords and swords were broken there ...) Small river ... Well, we had a poor one, but there were ponds and rafts, and in winter - ice floes . Landings were behind the outskirts, and a little further away - real forests. A hefty dump lay right behind the railroad. Finally, there were just heads, arms and legs.
The boys of my time
We used the same hands and feet with rusty pieces of iron and glass, we smashed these heads about everything. So it came to us that you have to be more agile, faster and bolder - then there will be no bumps and bruises. We did not know anything about the magic "reset" button and somewhere in our hearts we understood that we could be killed for good, but that made everything even more interesting! We blew homemade bombs and put illegally obtained cartridges into the fires. We broke off the ice and came home in boots full of cold water. From the walls of construction projects, we also fell. And more often jumped to show that we do not care this height. (I didn't care about it, I was terribly afraid of it - and I jumped because I jumped.)
It cost us nothing to turn a sheet of plywood into a tank, and this tank went. We were thinking about making our own glider. Praise to the gods, this was not enough technical capacity, otherwise ... otherwise they would definitely fly! We played the war according to absolutely brutal rules and didn't intend to suffer from this with guilt complexes and not sleep at night. We simply fought on the most stupid reasons, and more often with the best friends. What to share with someone else ?! We ate different green unripe crap from neighboring gardens, although many also had their gardens, but this is not interesting!
In 87, we discovered tourism for ourselves - and it was from that moment that our parents, I think, began to really gray ... And I beg their pardon and bow low to them (all at once) for being wise and patient precisely where you need to be wise and patient, and very ruthless where needed ruthlessness; for the fact that they loved us, and for the fact that they did not lisp with us.
We clearly knew that we were men, and men were warriors and explorers. Our girls were, by the way, like us. They did not seek to "take a gender role of the male type" - they did not need it. They liked to wear beautiful dresses and giggle over different nonsense ... But they did not rust behind to get into comfortable old pants, shirt and sneakers and show the whole world that "there are women in Russian villages! "At the same time, the fact that we are men, and they are women, remained an unshakable truth and was not subject to any doubt, because the grass is green in summer and the snow is white in winter ...
... In a day — a normal, unremarkable day — we managed to subject our only life to death, without a joke, at the risk of a dozen different, including the most idiotic, ways. We did not tell about this to our parents. Something about which they guessed, something learned by chance. But we could not and did not want to share with them as with friends, because we clearly understood: they are not friends to us, they are Mom and Dad, and they need to be kept, they are over thirty, they are already old. Some who overlapped this noble motive was not so noble, but also clear motive of concern for their only ass, which has a lot to sit on. To complain about the parents, come even to one of us, such a twisted thought came to mind, there was no one and it was useless, for which I also thank the USSR.
The school could not attract us. If I sincerely thank the school for my knowledge, the "educational process" in it was active, comprehensive and ... meaningless. We did not trust the school and any of its attempts to involve us in "social work", "organized rest" or in any way influence us outside the framework of the "educational process" were silently ignored or were frankly greeted with hostility. We tolerated her because there is no other way. But the lessons were missed very often, especially when it was warm outside ...
I respectfully recall some teachers, readily recognize the professionalism of almost all the others, I personally indifferent or even unpleasant - but all the adults, not family members who actually had a serious influence on me, had nothing to do with the school: coaches, instructors from the club ... In addition, apparently, even then, we boys subconsciously with all our forces pushed away from us the "school-woman kingdom", which obviously could not understand either our craving for risk, or dangerous games and experiments, or hobbies, dreams and aspirations boys - alas ... Men and only men formed our character and worldview. Not always and not everywhere, fathers, alas, but - men. I remember when Moscow boys came to us a couple of times. We were amazed at their unjustifiable arrogance, at the same time of ordinary household helplessness and, admittedly, dullness, mixed with nagging and thrift, unaccustomed to the then boy; in our eyes they resembled women, in the sense of the worst female specimens. Not everyone was like that, but most ...
The average modern boy, if he got into our company at that time, simply would not have survived as an individual. We appreciated in each other the ability "not to give ours", physical strength and the ability to be interesting ...
"... There are no others - and those are far away ..."
Fate did not spare us. Scattered, crushed.
Now I sometimes ask myself: what about Arnis? How is that tough boy with a funny incorrigible accent, the second boxer in our squad is that Arnis ... the captain of the Lithuanian army A. Skalnis, who kicked my tooth at the Pskov railway station many years after .. How is he? Really and then - and then! - he carried in himself a hatred for the "invaders", among whom he lived ?! What did he think, sitting with us at one fire, crossing over the ropes, which he taught us to knit, through forest streams, sharing bread with us - in the truest sense of the word ?! Really wore like a stone in his bosom, hate ?! To me?! But for what? For the fact that his father and mother all 3 year trip from the Lithuanian SSR to the RSFSR was paid almost twice the salary? For ... for what?
After all, it turns out that so ... No! Not this way.
That Arnis did not hate us. He was my friend. He was from ours. Then he was probably deceived and bewitched. After all, he was bold and trusting, as we all are. They bewitched and forced to kill, to sacrifice to some monstrous demons of the Lithuanian boy Arnis, who, when he laughed, blinked blue eyes and leaned back a little. Who would never betray any of us, because childhood is not betrayed. Friends do not throw. Never. Not for any price, anointed "independence" by prescriptions from the UN.
I remember you, Arnis. I will take revenge for you too. I swear to you, twin. I swear
As long as I live, I will avenge all.
For everyone. I will not forgive the "lisberoids" for no one's death - ridiculous and terrible, how ridiculous and terrible was the death of the Union ...
... I am a scoop. An incorrigible scoop.
SCOOPС
ove
О
tvaga.
В
ernosti.
О
formation
К
ultur.
And nothing else! I have the honor!