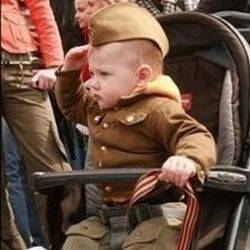 Good afternoon, colleagues. I just want to warn you that this article is not about gas, or rather, not only about gas, although this blessed hydrocarbon deserves the warmest and most grateful words in our technologically sophisticated time, when the industry cannot simply breathe without this gas.
It will be about a certain selection of articles. Not about the cycle, as I was told by the distinguished Gleb and LUKA in their comments on the article "Do you want songs? I have them! "(This is too loud), namely, a selection of topics covered in the article about possible options for the Russian response to challenges from countries - long-standing and unrecoverable Russian opponents and, as an answer to the request," Facts in the studio! "- some and, as a confirmation of the words, that I avoid expressing facts not confirmed by facts, - of others. I am very grateful to both of them, since they pushed me to hurry with the long-conceived idea to offer you a few articles, united by some common heading. And I decided that once the topics covered in these articles highlight our capabilities and our achievements, they emphasize something that we have in opposition to our competitors and that we can counter them in a dispute. Well, for this purpose I decided to use a line from everything from the childhood of a famous poem.
These articles will be original answers to the questions raised and will deal with several aspects, where Russia's successes and opportunities are quite significant today and can fully provide Russia with a full-fledged standoff in all kinds of geopolitical, military and information battles that have not gone away in our time and excite our minds.
It could be limited to giving a lot of links to which I rely before giving my comment or conclusion, but as the observations have shown, some forum users are just too lazy to use these "hints", but prefer to see extracts from texts or individual quotes before their eyes. Well, what - go ahead?
If you recall all my, if possible concise, arguments from the mentioned article, then those who wish to confirm it can easily be found on the Internet, but one of them, I think, needs first of all a reinforcement with facts. I mean my words that the Poles are very sympathetic to the very personality of our President and even enthusiastically speak of his initiative to redefine relations with France regarding the adoption of Russian children. First of all, I'll immediately give you a link to a site called Ursa Manor, which has a translation section of Polish forums where discussion of events in Russia and Russian-Polish relations are the most lively discussed.
http://ursa-tm.ru/forum/index.php?/gallery/image/7057-15358226/
Next, I will give you a few comments from the forum where Putin's words about the above-mentioned question of Russian-French relations regarding the adoption of children were vividly discussed. The article itself in the Polish media was held under the heading "Adoption of children from Russia by homosexuals. Putin announces a revision."
The topic covered in this article was summarized as "how the Russian authorities can revise the agreements on the adoption of Russian children with countries that legalized homosexual marriages," said President Vladimir Putin. First of all, it may concern the contract with France.
And now - a little (so as not to bore the reader) of the forum:
Ja - A sound mind should we look for in the east?
peterNYcity - Bravo, Putin, there are still normal countries, God forbid that there are more such countries.
antyPO - Bravo, Putin ... a real man with principles ... Oh, how vaginoskeptics will start barking now ...
Gostek - In this question, I envy Russia that Putin is there ...
Liberał - Who would have thought that in the East there are such good and rational ideas J
Qwe - I can't stand him, but this time I have to praise Vladimir for a sound mind.
Kik - Bravo, Putin. The West is a solid g ... oh, Poland must finally open to the East.
My - The brains of Polish politicians compared to Putin's - like r ... o compared to orange.
And so on…
Well, with this question, I think - figured it out. Of course, those interested will find in this forum a lot of negativity about our country, but this will once again underline the wretchedness of the thinking of the washed brains of those who speak of Russia in a derogatory and contemptuous tone. Let's go further.
Should I dwell separately on some objections of individual members of the forum according to my words that lately the Russian Army has been intensively arming modern types of weapons and that in this area there is not just a simple production of new types, but a modern material base is being created, without which these weapons simply do not produce? For those who wish, I can offer offhand links to sites:
"MILITARY REVIEW"
(I think the link itself you, dear forum users, do not need to be brought),
«WAR AND PEACE»
«EYE OF THE PLANET»
«MILITARY PARITY»
«MILITARY NEWS»
«NATIONAL DEFENSE»
«ROCKET TECHNOLOGY»
one of my favorites (after VO, naturally) -
«CONTRPOST»
… etc.
There are many of them that you know without me, colleagues. And all the information can be successfully received from there. And if you think about it a bit, then comments about the complete destruction of the military-industrial complex will seem ridiculous to you. With all that, I do not deny that much has been missed and even lost, but - the road will be mastered.
I think the need for a separate article on the rearmament of the Russian Army disappears because Anyone who wishes can find and see in the mass of specialized resources a positive or disappointingly objective information.
For topics like
TECHNOLOGICAL LEVERS, GEOPOLITICAL, PURE ECONOMIC and IDEOLOGICAL
, going to meet those who wish, I am ready to express my point of view and offer them in the form of a selection of my articles. And to you, dear colleagues, to agree or scourge ... With pleasure I will listen to both. Of course, "A kind word and a cat is nice," but how can one manage without the painful bites of opponents ...
Thus, colleagues, I, in my opinion, answered your comments on the questions in two sections, and on the rest (which I singled out) you still have to wash the bones of the author or express your solidarity. But, you forgive me, one of the most voluminous sections I have covered is, nevertheless, a section on political confrontation, on political battles taking place before our eyes and in our time and where, in my opinion, the most interesting and sharp skirmishes and the most ingenious strategic multiple moves. In the articles on this section I would like to offer short retellings about people who deserve to be known and equated with their actions and their moral greatness. At one time I came up with a unifying name for this collection.
"PEOPLE OF HONOR, DEBT AND HEART"
and these articles will be about people of the military profession who have dedicated their lives to serving the Fatherland in different
historical
segments. These are not my author's stories and, therefore, I will definitely indicate the true author and, I think, some names will turn out to be familiar to you. But just because of employment, I still can't take it completely. I will try.
Sincerely, ESAUL