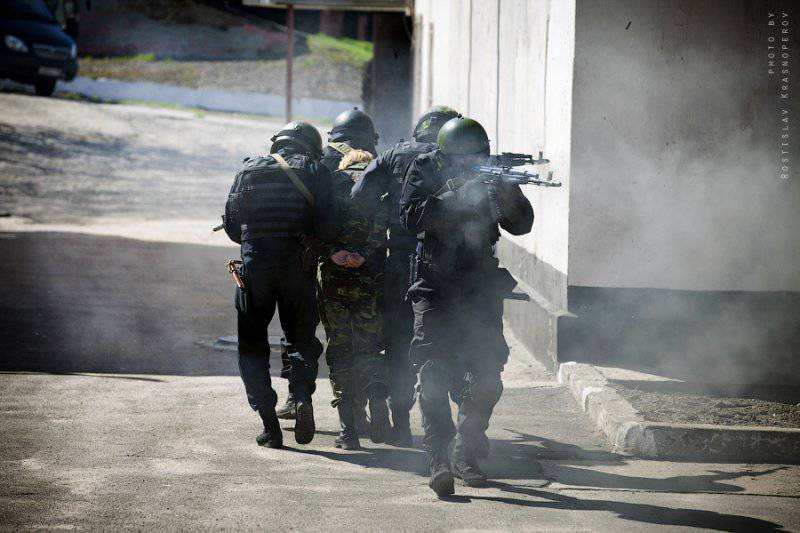 8 May on the basis of the SNF Torch UFSIN of Russia in the Moscow region held a demonstration classes of the detachment.
Fighters of the detachment were shown hand-to-hand combat techniques, opposition to an armed criminal, a battle with one two or more opponents, a hand-to-hand combat with
weapons
. Demonstration of special tactical actions for the release of hostages in a building, a room on a motor vehicle, the release of a vehicle captured by criminals. During the demonstration of tactical actions, elements of high-altitude training, the interaction of blocking and assault groups were used. Power training of the fighters of the detachment was also demonstrated, one of the officers pulled a PAZ bus on the 6 cable.