The US military conducted tests to destroy a short-range ballistic missile over the Pacific Ocean, the Pentagon ABM Agency said, stressing that the interception of the target was carried out using the second-generation Aegis system installed on board the Lake Erie missile cruiser.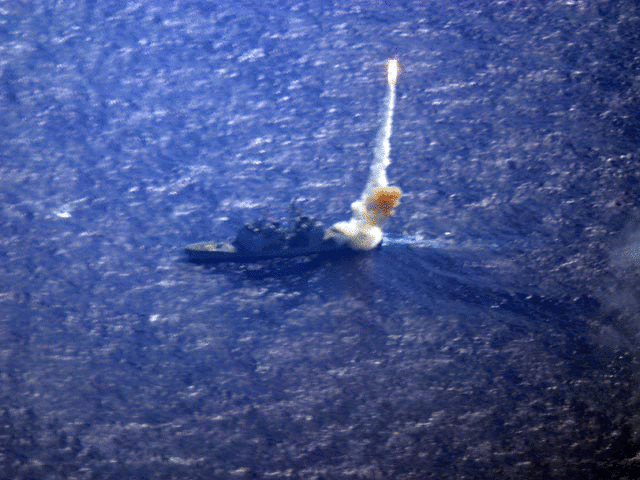 A ballistic missile launched from a military ground in the archipelago of the Hawaiian Islands was detected using the Aegis radar and destroyed by the kinetic warhead of the Standard-3 interceptor 1B unit.
"Preliminary evidence suggests that all components worked in accordance with their intended use," the Agency said about the missile defense, adding that the telemetry information obtained during the test is currently being tested.
The Pentagon also noted that this was the third successful interception of a ballistic target, carried out with the help of the latest version of the second-generation Aegis system and the anti-rocket "Standard-3" block 1В. The previous two tests took place on 9 May and 26 June 2012, ITAR-TASS reports.
Previously, the Aegis system was tested with interceptors of the "Standard-3" 1A unit, which are installed on American warships and are the naval component of the integrated US missile defense system.
Starting in 2002, the United States conducted an 31 flight test of the Aegis system, of which 25 ended in the successful interception of ballistic missiles. In general, over the past 12 years, the 74 flight tests were carried out under the US missile defense program, during which 59 interception of conditional targets was carried out using antimissiles.
On Thursday, Michael Gilmore, Director of Operational Tests and Assessments in the Office of the US Secretary of Defense, said that the United States intends to make the first attempt to intercept an intercontinental ballistic missile with its missile defense system (PRO) in the year.
At the end of last year, after a two-year break, the Pentagon resumed testing of ground-based interceptor missiles developed under the missile defense program.
The company "Reytation" commissioned by the Pentagon improves the mine-based anti-missiles, which in the number of 20 units are already installed at the military bases of Vandenberg in California and Fort-Greeks in Alaska.
A new modification of the interceptor missile is currently being developed, which will be able to destroy the enemy's ballistic missile in a collision due to kinetic energy.
A month later in Hawaii, the largest
stories
The US Armed Forces, an anti-missile defense force, in which five ballistic and cruise missiles were simultaneously intercepted.
The exercises, which took place at the Kwajalein Atoll range, Hickam airbase in Hawaii and adjacent areas of the western Pacific Ocean, used the Aegis sea-based missile defense system, as well as missile defense system "Patriot" (PAC-3).