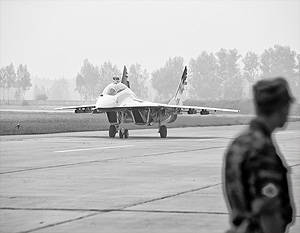 The prosecutor's office opened a criminal case against two former officials of the 137-th representative office of the Russian Defense Ministry in St. Petersburg, who, at the conclusion of the state contract, caused damage to the state in excess of a billion rubles, the press service of the Main Military Prosecutor's Office reported.
According to investigators, in 2011 – 2012, contracts for the production and supply of reinforced concrete products for aerodrome pavement were concluded between the military mission and LSR-Stroy limited liability company.
"Upon receiving the finished product, captain Ilya Muravyov and Rostislav Shakhverdov, in violation of their duties, did not test it," the report says on the agency's website.
As a result, the troops received unsuitable coverage, which was confirmed by expert studies during supervisory measures.
"The damage caused to the state exceeded one billion rubles. According to the materials of the prosecutor's check, a criminal case was initiated against the perpetrators in accordance with Part X of the Art. 3 of the Criminal Code of the Russian Federation (abuse of power, resulting in serious consequences), "concluded the press release.
Recall that the corruption scandal surrounding the former leadership of the Ministry of Defense began in October last year with the initiation of criminal cases on the fact of fraud just at JSC Oboronservis.
At the Investigation Committee, at first they stated that the defense department had revealed damage in excess of 3 billion rubles. Later, investigators concluded that all the crimes were committed by the same people, and therefore the cases were merged into one.
In total, about three dozen criminal cases of embezzlement in the subordinate Defense Ministry companies Oboronservis and Slavyanka are currently under investigation, and the damage has grown to 7,5 billion rubles.
In the framework of scandalous cases related to the Ministry of Defense, the former Russian Defense Minister Anatoly Serdyukov is also a witness.
On Tuesday, the head of one of the structures created by Anatoly Serdyukov, the general director of Oboronservis Sergey Khursevich, was dismissed. His resignation was demanded by the chief military prosecutor Sergey Fridinsky. The prosecutor believes that Khursevich caused damage to the treasury of 145 million rubles.