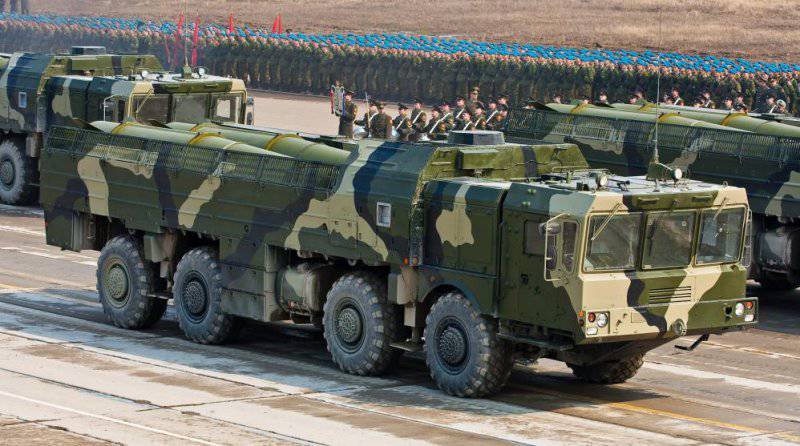 The 102 military base of Russia in Gyumri (Armenia) began to seriously re-equip. A source in the Russian armed forces told REGNUM that the latest heavy equipment began to arrive at the base's armament, and soon serious missile weapons would arrive, which have no analogues in the region. "It is very likely that we are talking about the operational-tactical missile system (OTRK) Iskander-M and the Tornado multiple launch rocket system," said a source. It is worth noting that the Iskander-M OTRK can deliver high-precision strikes against targets at a distance of up to 500 km, and due to the characteristics of the rocket's flight trajectory, it is not possible to knock it down with any of the existing or developed missile defense systems.
Recall the other day edition "
Weapon
Of Russia "reported that new mobile command and control centers for anti-aircraft missile units arrived at the Russian military base deployed in Armenia. The PUU equipment includes advanced automatic data transmission system, internal and external communications, and GLONASS receivers to target terrain, night vision devices, radiation and chemical reconnaissance. The capabilities of the new complexes make it possible to detect more than 100 air targets in a radius of up to 100 km and at the same time wait more than 10 of them. Also, during the summer period of training the personnel of mechanized infantry, reconnaissance, artillery and other units of the military base for the first time in the course of combat training in practice using modern navigators "Perun", "Grotto" and "Breeze".