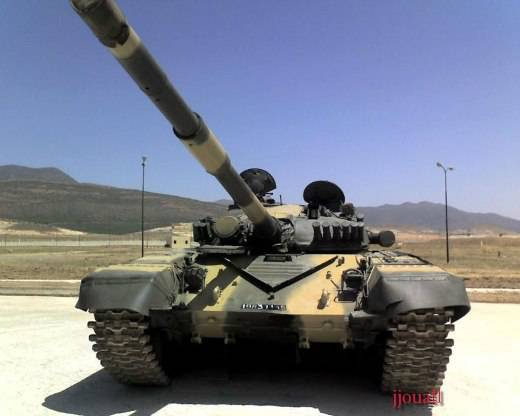 Algerian T-72М1
Algerian army exploits more than three hundred
tanks
T-72. During their service in the desert, they showed themselves to be exceptionally reliable combat vehicles. But already in the beginning of the 90s it became clear that the "seventy-two" are seriously inferior in terms of the characteristics of sights and night-vision devices. Therefore, it was decided to modernize the T-72 fleet.
Algerians received several proposals from various countries, among those who wanted to improve the characteristics of Nizhny Tagil machines were specialists from South Africa.
It should be noted that as early as in 90, the Yuarians tried, as they say, to "bite off" the giant pie of modernization of the former Soviet armored vehicles. They offered everyone to bring their T-72 to the "Tiger" version. In it, above all, the characteristics of the fire control system were improved. But then "Tiger" and no one was interested. So engineers from the south of Africa decided to try to enter the same river a second time. Moreover, South Africa and Algeria have extensive experience in military cooperation. In particular, in the modernization of the Soviet combat helicopters Mi-24 and in the sale of some samples of armored vehicles.
The new version of the tank, which received the designation T-72 FDS (fiire control system upgrade), had a very unusual appearance, which is why some experts called it an "alien."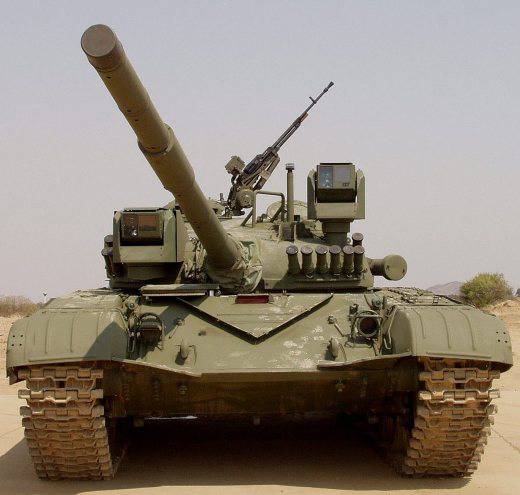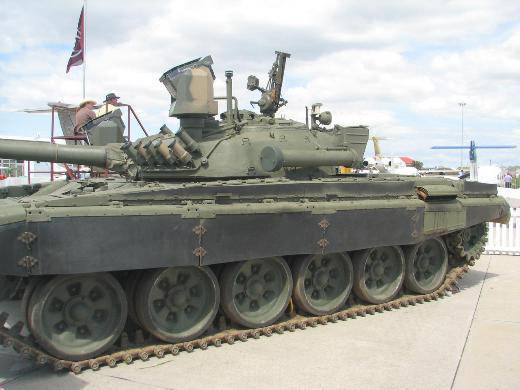 T-72 FDS
As the name implies, it, above all, has been improved fire control system. It consists of a stabilized sight with day and night (thermal) video channels for the gunner, stabilized, having also day and night channels, the sight of the commander, a ballistic fire control computer.
There were also various sensors, including global positioning systems (GPS).
The tank was intensively tested on the testing grounds of the Algerian army and, it seems, even showed high performance in hitting targets, but did not get into service. The sights themselves were painfully badly protected.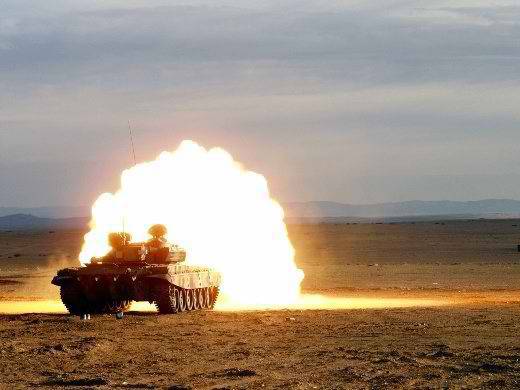 On trial
In the end, Algeria decided to upgrade its tank fleet with the help of specialists from Nizhny Tagil. The upgraded T-72М1 received the multichannel Sosna-U sight with a thermal imager and automatic target tracking, the sight of the commander TKN-4, a remote-controlled anti-aircraft machine gun. Plus, new communication facilities, elements of the Blind optical-electronic suppression system and air conditioning. As has been repeatedly noted, the modernized Algerian T-72 in most characteristics is superior to the T-72B3 of the Russian army.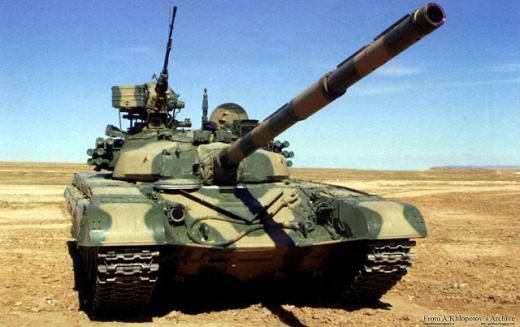 Algerian T-72М1 modernized by specialists from Nizhny Tagil
True, some people are puzzled by the reluctance of the Algerian side to install dynamic protection, but there is an assumption that they simply did not want to make the tank heavier, the engine of which has to operate in conditions of extreme heat.
As for the Yuarov citizens, having stumbled on Algeria, they nevertheless did not abandon an attempt to sell their alien to someone.