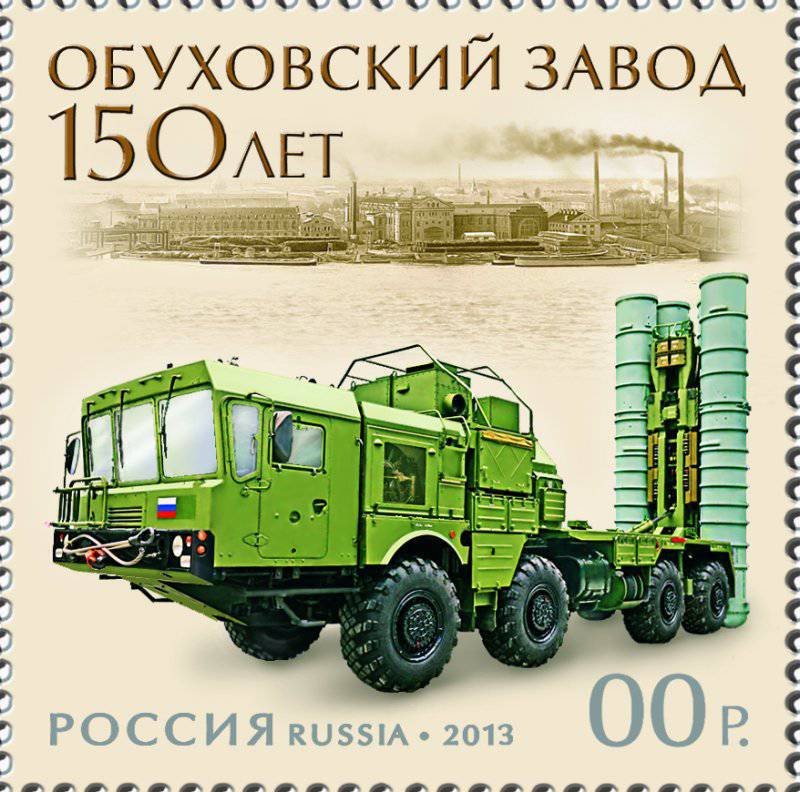 Obukhovsky Plant, which is part of the concern Almaz-Antey Air Defense, 16 May marks 150 years. The material on the anniversary date is posted on the official website of the administration of St. Petersburg.
According to the report, at the present stage of its development, OAO "GOZH Obukhovsky Zavod" is one of the leading enterprises of the defense industry of the country, nuclear energy, civil shipbuilding and other industries. In 2004, in accordance with the Decree of the President of the Russian Federation, Obukhovsky Zavod was listed as one of the 100 most strategic enterprises in Russia.
"Obukhovsky Zavod is one of the oldest enterprises in St. Petersburg, which educated more than one generation of professional engineers, workers, steelworkers.
In honor of the anniversary of the company organized a festive program, which will last from 15 to 17 May. As part of the anniversary events, a new plant will be laid and new buildings will be built as part of the creation of the North-West Regional Center of the Almaz-Antey Air Defense Concern on the basis of the Obukhovsky Plant.
Along with the release of civilian products in the interests of nuclear energy, shipbuilding and other industries, the company specializes in the design, manufacture, installation and maintenance of various types of weapons systems and military equipment. Products designed and manufactured at the Obukhov plant are successfully used in Russia and abroad.
Today's Obukhovsky Zavod is a dynamic enterprise possessing all kinds of technologies and equipment for creating complex high-tech and high-tech products.
The company is implementing a program of large-scale technical re-equipment - the purchase of modern equipment and the introduction of new technologies. In accordance with the plans of the Almaz-Antey Air Defense Concern, a powerful technopark will be created on the basis of the Obukhovsky plant by 2015, which will unite the concern's St. Petersburg defense enterprises of 5.