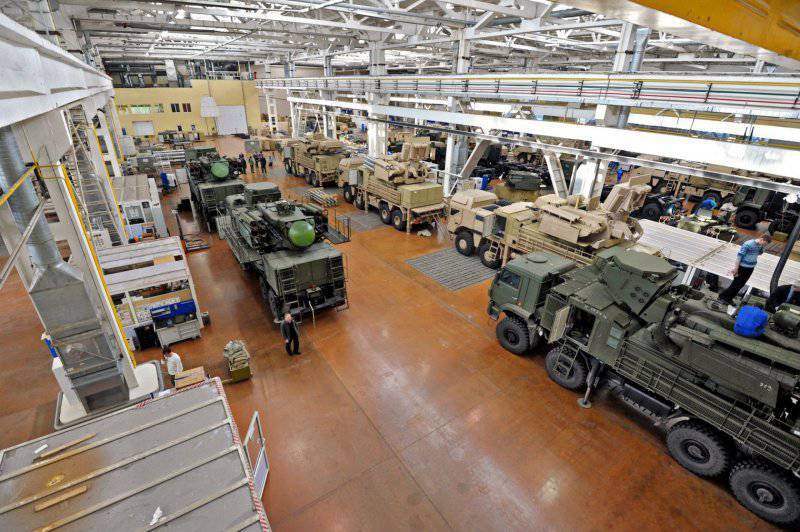 On the development of the Tula KBP, which is part of the High Precision Complexes holding, on the competitiveness of the company's products on the world market and on high-precision
weapons
in general, Dmitry Konoplev, managing director of the Instrument Design Bureau, said in an interview with Ekho Moskvy radio station.
- TULA IS GENERALLY STRONGLY BY WEAPON TRADITIONS. THIS IS THE MAIN OUR WEAPON TOWN, WHERE IT HAS COME FROM. WHAT DOES NOW DESIGN INSTRUMENTATION BUREAU NOW?
- We have several sites. Firstly, it is the Instrument Design Bureau itself. It employs more than 7000 people directly. We are working in the direction of anti-tank weapons, missile systems and assault weapons. These are weapon systems
tanks
and lightly armored vehicles, combat modules. Artillery guided missile systems. Anti-aircraft systems near the line of action. Cannon armament and small arms.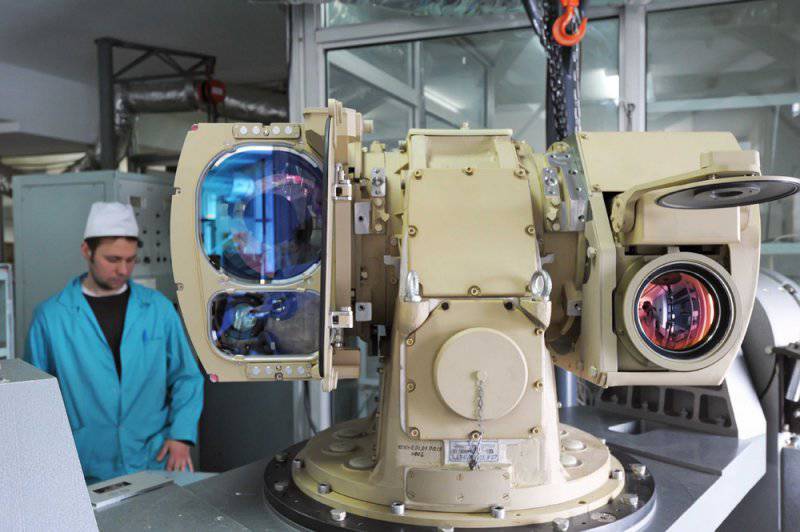 On the territory of the Instrument Engineering Design Bureau there is a pilot plant and a partly serial site. A large serial factory was created separately, it is called Shcheglovsky Val, it was created in 2001 by the decision of Arkady Georgievich Shipunov.
Prior to this, a large number of products were manufactured in Russia. This is in Izhevsk, and in Ulyanovsk, and so on. We produce the most high-tech part and carry out the assembly of the final product and its configuration.
- WHAT IS ALL HEART-WEAPONS IN GENERAL AS A CONCEPT? WHAT YOU CAN RELATE?
- First, accuracy: more than 95% probability of damage. Secondly, management. And in general, the implementation of the scheme "discovered-accompanied-struck with high accuracy up to 95%". This is a precision weapon.
- DO YOU PRODUCE AND EARTH-EARTH, EARTH-AIR AND EARTH EARTH RELEASES MANUFACTURING, DO YOU HAVE ANY SPECTRUM PRACTICALLY?
- In this terminology, you can say so, yes, the whole range.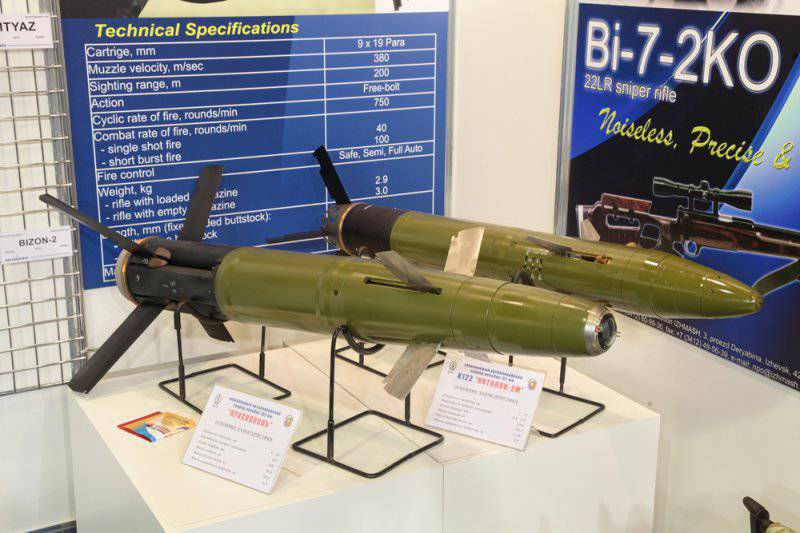 - FOR WHAT IS IT POSSIBLE TO WIN IN PRODUCT COST?
- Due to the correct scientific decisions, and only. Due to the correct selection of materials, the correct selection of the technological concept of production, and only this. For example, we produce a rocket "Cornet". The corresponding sample of Americans costs about hundreds of thousands of dollars, and ours is worth several dozen. It is clear that in this case, with equal effectiveness of destruction, it is more expedient to use our rocket.
- In order for ANY PRODUCT TO BE EFFICIENT, A WHOLE SET OF ANY TECHNOLOGICAL SOLUTIONS WORKS IN IT. For overhead weapons, is that what?
- In the super-precise weapons, the ensemble of technologies is always decisive. And there can be no other way. This is a combination of both optics, radar, ballistics, rocket technologies, and materials science technologies - all technologies in the aggregate, that is, a very complex industry. The complex itself, which detects, accompanies, amazes, involves all the technological base that is currently known to modern science.
- YOU MAKE COMPLEXES WITH WHICH IT IS POSSIBLE TO EQUIP EASY EQUIPMENT AND TANKS, INCLUDING. THEY INCLUDE NOT ONLY ROCKET COMPLEXES, BUT AND SHOOTING ARMAMENT, EASY GUNS. CAN YOU NEED MORE ABOUT THIS?
- Tanks and BMP have one of their tasks - defeat their own kind. Therefore, they contain anti-tank complexes too. That is, guided missile systems, detection systems, optical-electronic stations, those components that are needed to hit a target. The complex itself is quite complicated. And the world is on the path of complication and robotization of such complexes.
- DO YOU NEED ANY NEW MEANS TO WEAPON WAS MORE EFFICIENT?
- From our point of view, the future belongs to the guided weapon. We have developed the Krasnopol complex - it is a 152-millimeter guided projectile, the Kitolov complex is developed - this is a 122-millimeter guided projectile. They are in service in the Russian army and are in demand for export.
- HOW MUCH SUITABLE WEAPON WITH THE INTERESTED POINT OF VIEW WORTH THE REAL ARMAMENT?
- The real trend? If 15-20 years ago during military conflicts, all 7% were guided weapons, then the last Libyan conflict showed that 95% guided weapons are used.
Our products are in high demand in the international market. It's no secret that several tens of thousands of Kornet complexes have been sold.

DMITRY KONOPLEV
- WHEN HIGH-CURRENT WEAPONS ARE DEVELOPED, AND COUNTERBREAKING AGAINST IT IS DEVELOPED. HOW MUCH DO YOU DEVELOP THIS FACTOR IN DEVELOPMENT?
- Our design bureau is mainly engaged in the development not of attack weapons, but of countering weapons. Therefore, when we develop new weapons, we lay down opposition to the best types of attack weapons at the current time. And moreover, we are trying to anticipate the development trends.
- WHAT IS CONTROLLED ARMAMENT, FOR THE PERSON WHO SHOULD HIT THE GOAL?
- At the moment, the development of technology, especially optical, has reached such a stage that management is performed not by a man, but by a technical vision. Even with the use of laser control channels, the principle of "shot-forget" is implemented.
- BUT GRAB I ALL EQUALLY MUST BE A GOAL, OR IS IT ALSO MAKING AUTOMATICALLY?
- This is all done automatically. You sit down in the BMP, turn on the machine button, and the detection station itself detects the target, determines it itself and then strikes it itself, issuing a command. Man is needed, but the tendency is that he is needed less and less. Only at the decision-making level, how to act.
- ZENIT COMPLEX "PANCER C-1" - A UNIQUE THING. IT IS ABLE TO HELP UNDER THE CONDITIONS WHEN THE COUNTRY ENERGY SYSTEM IS DESTROYED, THE LINK LINK BETWEEN THEM. WHAT ELSE IS UNIQUE?
- The armor is just designed so that they do not destroy the objects about which you spoke. That is, neither large detection stations, nor energy carriers, nor cities. That is, it is just an air defense system that counteracts the enemy's weapons, and, moreover, a significant spectrum so that our strategic objects are not affected.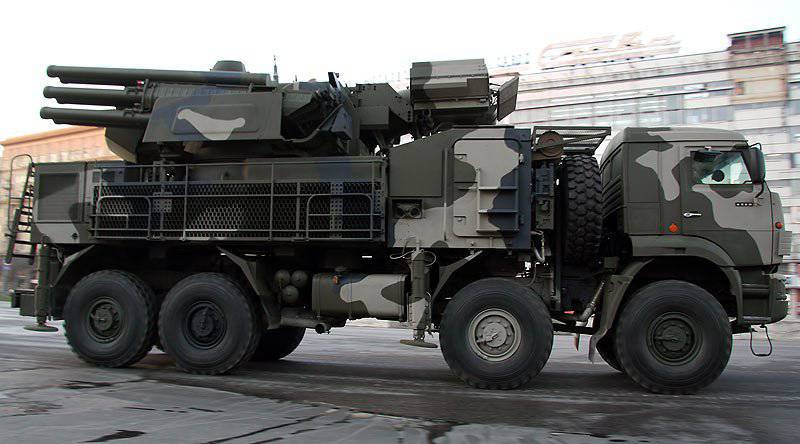 - FROM FOREIGN CUSTOMERS IS IT INTEREST IN YOUR PRODUCT AND IS IT STRONG?
- Our products are extremely in demand on the international market and really competitive. If, regarding, say, the Kornet complex, several tens of thousands of items have been sold for export. "Shell" is extremely in demand.
Also in demand are complexes of guided artillery weapons, combat modules for BMPs, including modernization and new BMPs, are in demand. Cooperation is in full swing.
- HOW THE PERSONNEL OF YOUR ENTERPRISES IS FORMED, YOUR DESIGN OFFICES. WHAT IS YOU MEDIUM AGE, WHAT QUALIFICATION?
- Middle age - 45 years. As design personnel, production personnel, and engineering personnel. I must note that recently the trend has changed quite seriously, and young people have entered the military industry. That is, we have 26-30 constructors for years, and very talented guys who make modern designs, modern weapons.
- RETURN TO THE TANK TOPIC. UPDATE PARK IS POSSIBLE TO TWO WAYS. IT IS POSSIBLE TO MODERNIZE WHAT IS NOW, IT IS POSSIBLE TO DEVELOP SOMETHING NEW. YOU ARE MORE FOCUSED?
- We participate in the modernization and participate in the creation of promising platforms. We are implementing a program in accordance with which 70% of new technology should appear by the 2020 year. The Military-Industrial Commission devotes a considerable amount of time to this issue.