May 11 at the Museum of the World Ocean in Kaliningrad, an exhibition dedicated to the 310th anniversary of the Baltic
fleet
.
The exhibition presents the works of five authors - military journalists of the Baltic, including mine)))
Even a serious agency like RIA- has written about the photo exhibition
news
The exhibition opens with a lovely snapshot of Viktor Shelygin. Victor can catch the moment))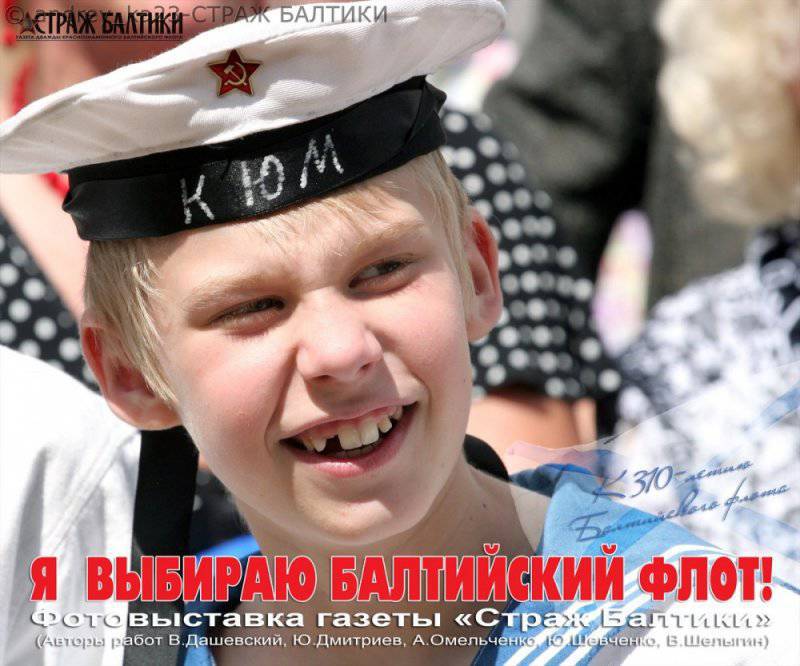 Viewers will be able to see photographs of ordinary guys, schoolchildren and students of yesterday. Their transformation into real men and defenders of the Motherland in just one year of service — in each photograph. The exposition of the photographs of the journalists of the newspaper "Guardian of the Baltic" introduces the everyday life of the fleet to the military everyday life of the oldest naval association of Russia. The photos reflect the main stages of the formation of young people in naval collectives and the most vivid pages of the combat training of the Baltic soldiers.
The exhibition will run until 27 May.