Beautiful word cleaning today is used very often. At the same time, not everyone understands what this word actually means. But in reality, there is nothing exotic in the profession of a cleaning specialist. Provide
cleaning service
can the usual cleaning lady. Only here for cleaning office premises the word "cleaner" is used today less often than the word "cleaning agent" or even "cleaning manager".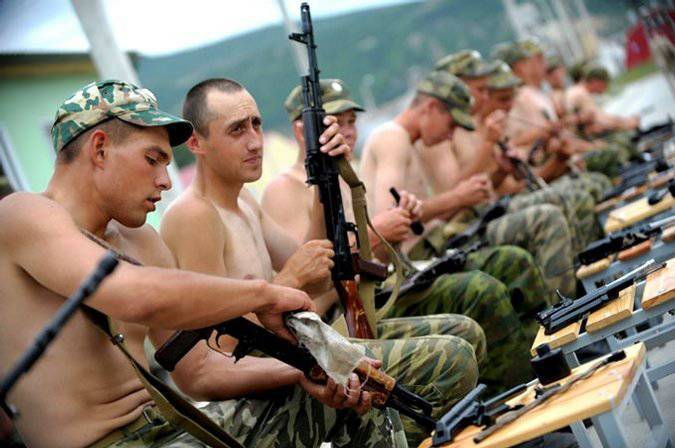 After our army was outsourced, cleaning agents began to appear in ordinary soldiers' barracks. These people clean up the territory, which the servicemen themselves had to clean up three or four years ago. Today they are spared from the cleaning procedure, which should increase the time for the development of military equipment.
On the one hand, everything looks thought out, and even in some places there is some concern about increasing the combat readiness of the Russian army. But after all, the fact that even civilians do the cleaning for the soldiers has its drawbacks. Representatives of the older and middle generation in this case say that the army gradually loses the educational effect that has been inherent for decades. If, prior to the use of outsourcing, every fighter understood that there were no mams and nannies in the barracks, and that he had to do much of the work himself, now in the kitchen - outsourcing, in the car park - outsourcing, in the barracks - also austorsing. Does it not come at such a pace that the so-called civilian specialists will clean the boots of soldiers, as well as fill the bedsteads and make beds?
Of course, many will say that a soldier should not engage in what distracts him from direct combat training, but then combat training does not go in parts from morning until late evening. The soldier should spend some time on other things that the Russian army has always taught. After all, it seems that our fighters want to make a sort of "white collar", after which they will wash the floor and repair the military equipment, and clean the potatoes for dinner. But what about the slogan of what the army should do from an uncooled youngster of a real man who can cope with many difficulties encountered on his life path without much difficulty. I would like to expect that the domestic part of the young man's stay in the army will be used to a reasonable extent for the benefit of the youth himself.