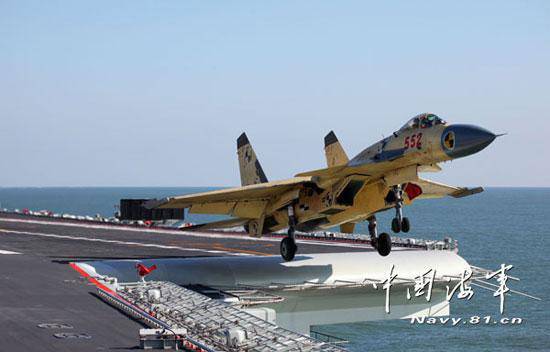 First formed in Liaoning Province in northeast China
aviation
carrier-based group, reports CNTV. The air division will be the backbone of Liaoning, the first Chinese aircraft carrier. The formation of this unit marks an important milestone in the development of the naval forces of China.
Last Friday, the Chinese Navy announced the creation of the first aviation carrier-based unit. His pilots were specially selected from the Air Force. All of them have mastered more than five different types of aircraft and have more than 1000 flight hours.
"It is a difficult and risky task to land an aircraft on a moving ship in difficult sea conditions. For this, candidates must go through a rigorous selection process, "said Liu Changhong, commander of the flight training of the Chinese Navy. Pilots should also have good knowledge of navigation, law of the sea and meteorology.