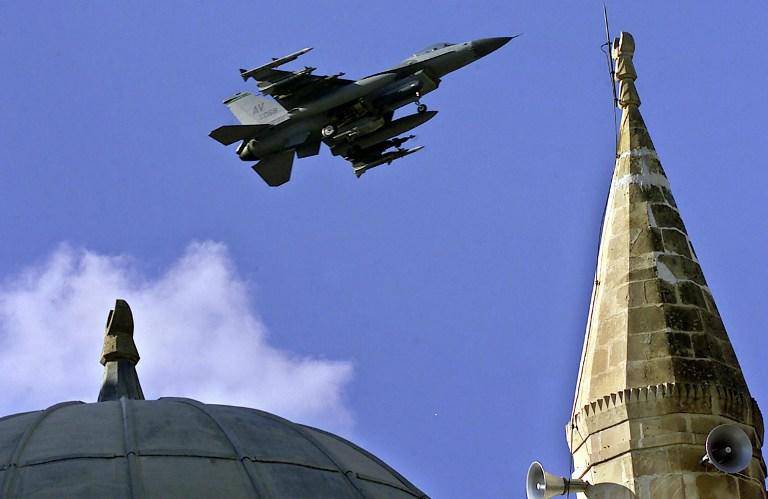 F-16 fighter Turkish Air Force crashed in the mountains of Osmaniye Province. Brigades of rescuers and doctors left for the scene.
The plane crashed in the area of ​​the Amanos ridge between settlements Karataş and Yarpuz. Brigades of rescuers and doctors left for the scene, Hurriyet newspaper notes.
"We are actively searching in the area of ​​a possible crash site," the governor of Osmaniye province, Jelaladdin Cherah, told the newspaper.
According to the official, the military and police were involved in the search for the aircraft. They were joined by firefighters, medical teams and volunteers from among the residents of the surrounding villages.
The work of lifeguards makes it difficult to fog, which lies on the mountains of the ridge Amanos, the newspaper Hurriyet.
Observers say that the site of the alleged crash of the Turkish Air Force is just 50 kilometers from the border between Turkey and Syria.
F-16 fighter flew from the 5-th military base in the northern province of Amasya. He served as a military overflight of the territory. In the area of ​​the ridge Amanos the plane lost contact with the base. "I'm jumping out!" The pilot announced a few seconds before the radar disappeared from the screens.
According to preliminary data, the cause of the fall of the aircraft was a technical failure.
In June, the Turkish reconnaissance aircraft F-2012 disappeared on the Syrian-Turkish border in June. His wreckage fell into the Mediterranean. Then both pilots died.