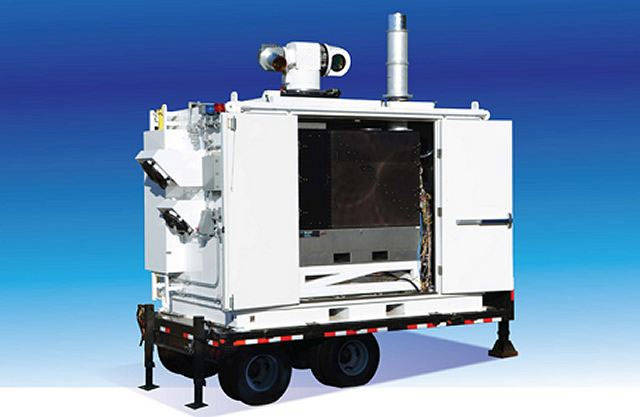 Apparently, it would not be too great an exaggeration to believe that the use of such high-tech
weapons
as laser guns are not far off, both military and large corporations freely share a detailed video of successful tests.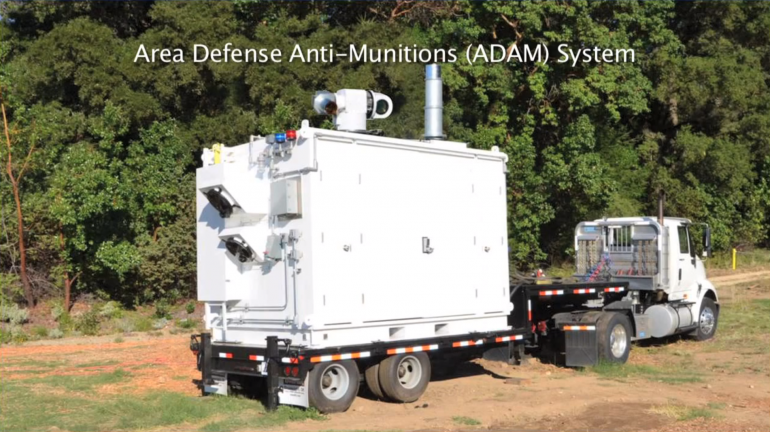 A research team from Lockheed Martin has developed a mobile (in the photo, you can estimate the approximate scale) ADAM (Area Defense Anti-Munitions) laser machine, specifically designed to destroy enemy missiles and unmanned aerial vehicles (UAVs). Technically, ADAM is able to detect a potential threat in a radius of more than 5 km and destroy the target with a continuous laser beam at a distance from 2 km.
No other technical details, such as laser type or power consumption, are known for ADAM — probably due to the military nature of the design, but the video below can be used to evaluate how the installation works.
Over the past year, ADAM has been tested on test UAVs and simulators; Later, the task was complicated by setting a Qassam type rocket as a target, which is a solid fuel made from a pipe about the size of about 0.7 m (a mixture of white sugar and potassium nitrate KNO3 is used as fuel) capable of hitting targets from a distance from 3-x to 18 km. Such missiles with a self-made primitive launcher are used by militants of the Gaza Strip in the shelling of the territory of Israel - hence the name.
The video first shows the destruction of the rocket in real time - it is difficult to notice something, but in slow-motion repetition it is clearly visible that for a certain time the laser beam concentrates on the head part of the rocket and "leads" it for some time, which ultimately leads to its exploding in the air.