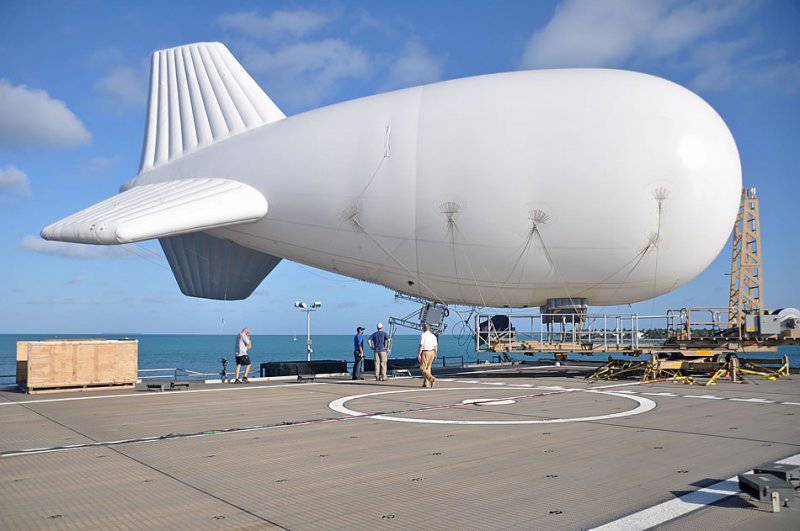 The United States Navy has adapted reconnaissance balloons (aerostats) to work from the stern deck of high-speed transport ships (HAV). This increases the ability of ships to detect small smuggling boats of drugs from 8 to 80 kilometers and provides the ability to track them in any weather, day and night. This event is a great achievement for naval reformers who advocate the return of unbound airships. After more than half a century of effort, the airships filled with helium vehicles, lighter than air, either attached or not, began to be of use on the battlefield again. The last time airships were widely used during World War II, then hundreds of airships patrolled coastal waters in search of enemy ships (mainly German submarines), and thousands of tethered airships were an obstacle to low-altitude bombing. The United States continued to use airships for sea patrols until the beginning of the 1960s, and airship supporters have so far been trying to bring the airships back into service again. Now, combat commanders who have managed to use them complain about the insufficient number of attached airships. The key difference here is the cable that allows the "airships" to stay in the air for weeks, because they do not run out of fuel, and the "crew" is on the ground. The same with balloons at sea, where sudden changes in the weather led to the death of many airships, and often no one survived.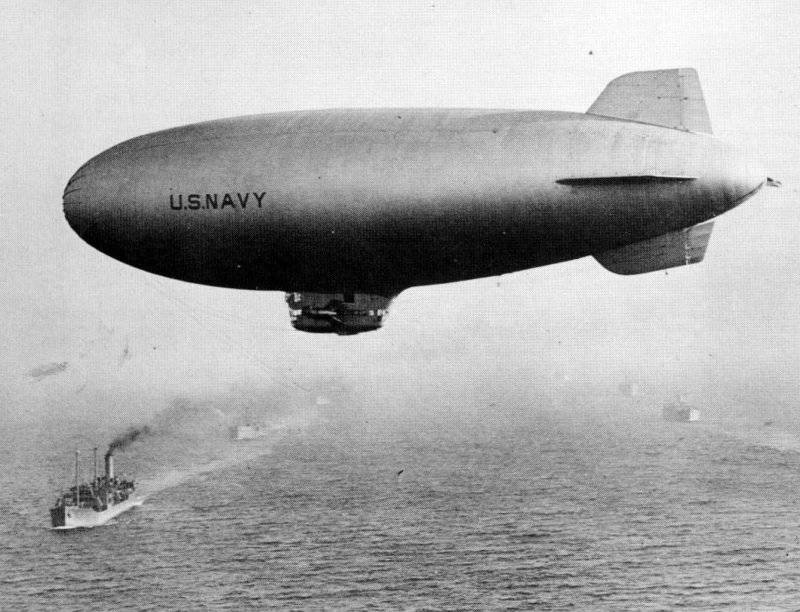 The high-speed ship converted into an Aerostat carrier is the USS Swift (HSV 2) catamaran. This ship is 103 meters long and has a displacement of 1900 tons. It is capable of carrying up to 800 tons of cargo and has aircraft-type seats for 300 paratroopers, although it can accommodate up to 600 paratroopers if necessary. The transported cargo may include vehicles weighing up to 70 tons each, including
Tanks
M-1. Vehicles are loaded and unloaded on their own. Speed ​​and range depends on the volume of cargo carried. The catamaran also loses speed with high excitement. This is not a ship that can be actively used in the North Atlantic or the Pacific Ocean. However, in the Caribbean or off the west coast of Central America, it can operate for a long period of time and (with the exception of bad weather) provide round-the-clock balloon operation.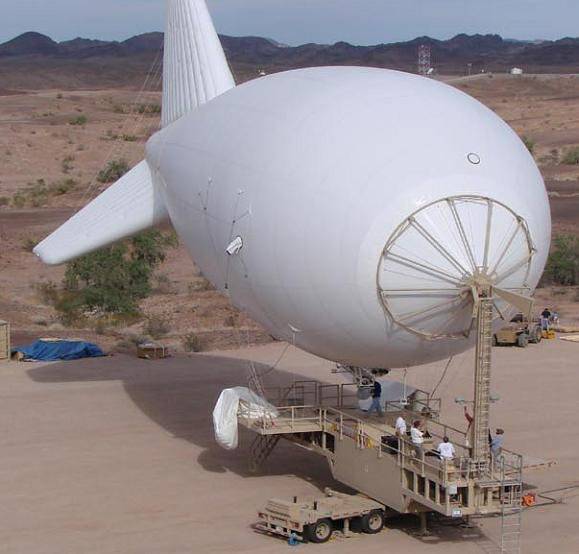 The US Army has used more than a hundred balloons in Iraq, Afghanistan and other countries. In 2010, the army initially deployed a lightweight AN / ZPY-1 Starlite radar for the balloon originally developed for use with camcorders. The radio location station Starlite weighs 29.5 kg occupies a volume of 34 cubic centimeters, consumes 750 W and costs about $ 2.3 million. Starlite was originally developed for use on the one-and-a-half MQ-1C MQ-1C Sky Warrior UAV. Starlite provides in any weather high-quality black and white radar images of what is happening. The army has developed software that allows transmitting a signal from Starlite to video terminals, and automatically superimposing it on electronic versions of standard maps. Starlite is used in combination with video cameras and heat sensors (infrared or thermal), which allows you to monitor what is happening on the water 80 kilometers from a ship equipped with a balloon, regardless of the weather.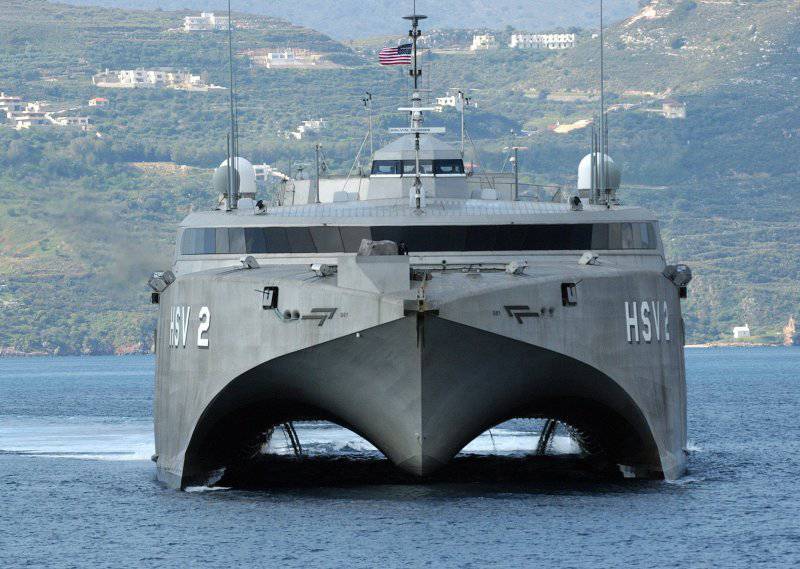 Army balloons are usually located at an altitude of about 320 meters, tied with a cable providing energy and communication with the radar and day / night video cameras. The Navy uses the 640-meter cable because a balloon has a tendency to "trail in the tail" of a slow-moving ship. During ground operations, balloons may be continuously in the air for 30 days, however, when fired by their enemy, some of them must be lowered every few days to patch.
The high-speed ship USS Swift has a helipad and space for two UH-60 and CH-46 helicopters, but when using a balloon, a balloon takes this place. The main crew of Swift is only 20 people, but there are rooms for accommodating a crew of 51-man, and the galley is able to feed up to 150 people. Additional personnel will be placed on board for around-the-clock use of aerostat sensors.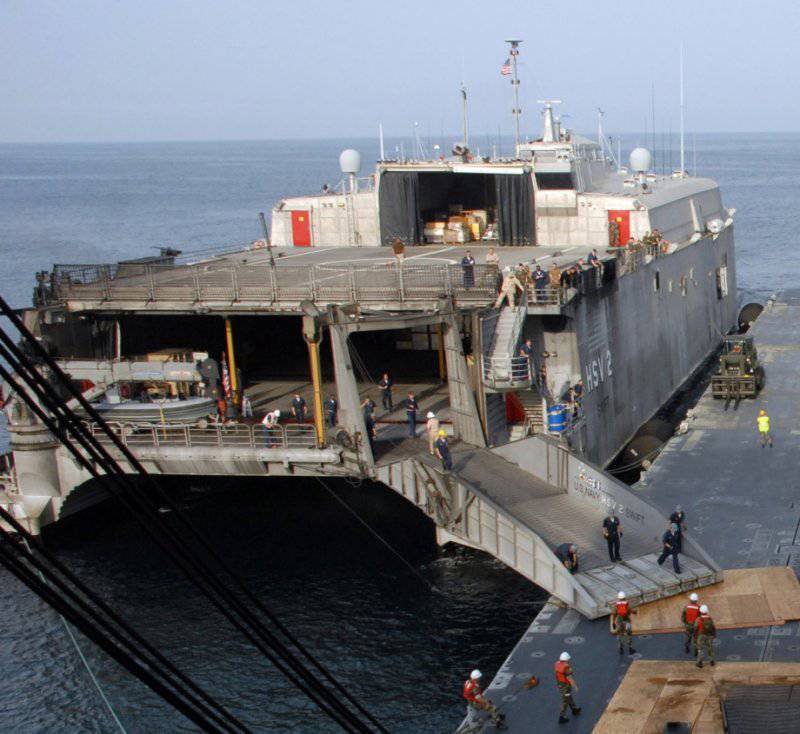 An important aspect of HAV ships is their speed. Swift is able to maintain speed in 83 kilometers per hour for four hours during sea crossings. The ship is able to travel 63 km or 2000 kilometers at 7200 kilometers per hour at speeds in 36 kilometers per hour without the need to replenish the fuel. The HSV is equipped with four jet propellers, making it extremely manoeuvrable. The swift will be used mainly as a support ship in a mine war, but the extra HSV will serve as a high-speed vehicle. As a weapon, it can be equipped with an 25-mm automatic cannon, a remote-controlled machine gun caliber 12.7-mm or 40-mm grenade launcher.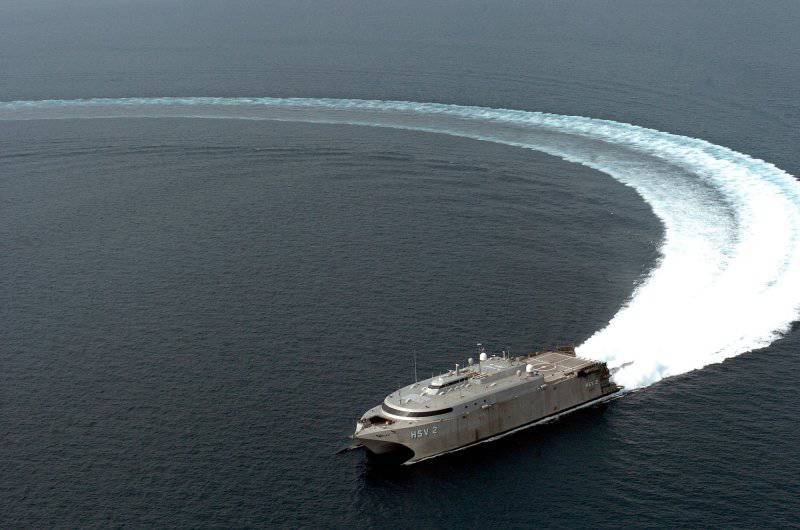 Swift can also carry high-speed inflatable boats for carrying out inspections on suspicious ships. However, the main advantage of Swift equipped with an aerostat is the ability to detect the boats of drug smugglers and to warn other naval vessels and ships of the coast guard about this.