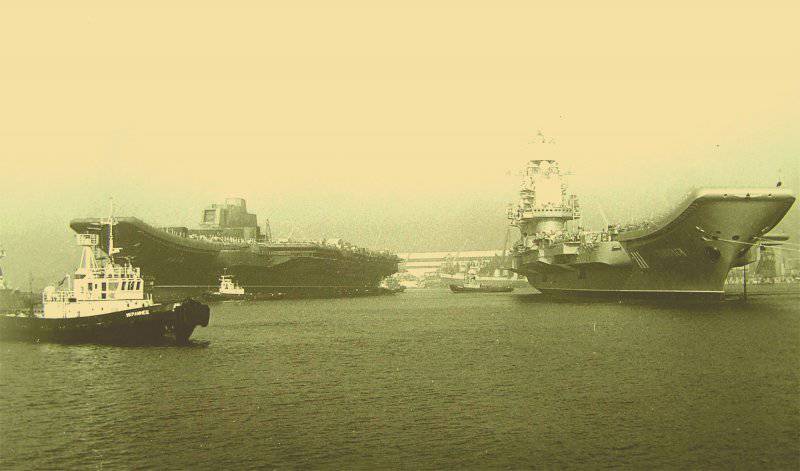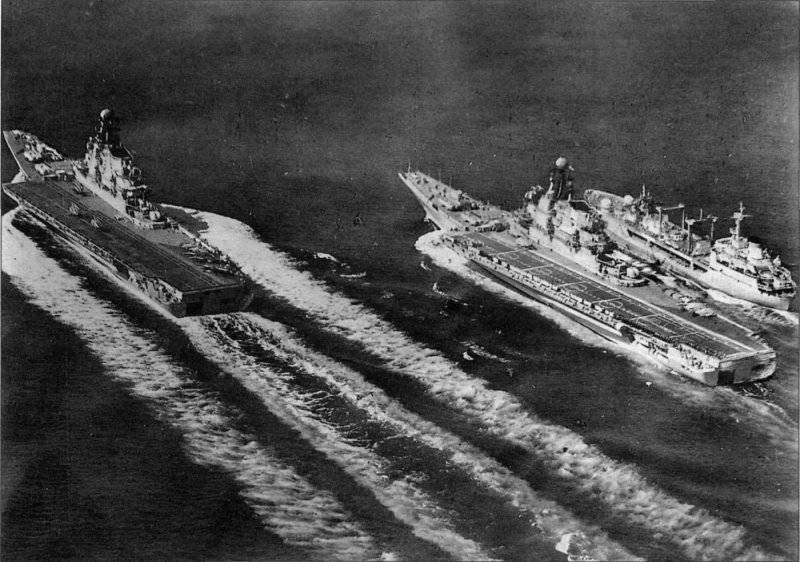 TAKR "Minsk" - replenishment of stocks from KKS "Berezina", 1978
TAKR pr.1143.5 Leonid Brezhnev - Tbilisi - Admiral Fleet Kuznetsov "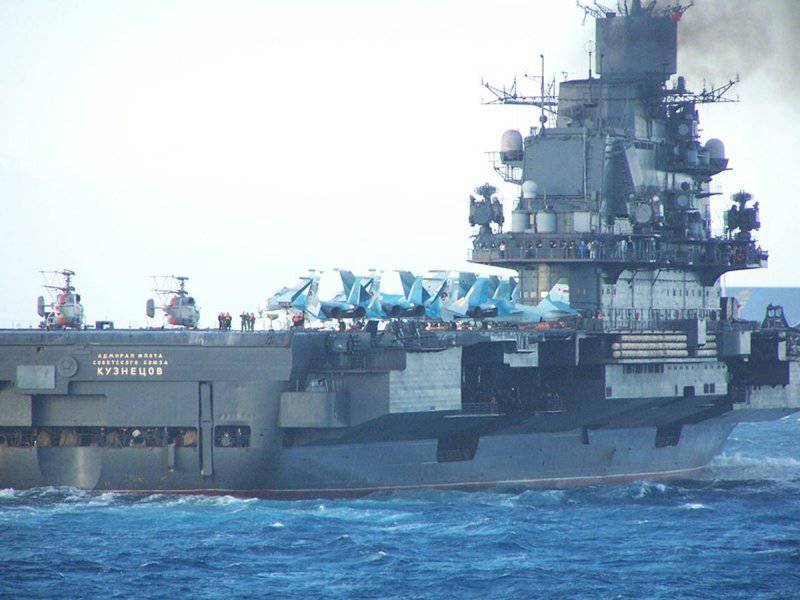 TAKR ave.1143 "Minsk"TKR pr.1143.2 "Novorossiysk" TAVKR "Baku" - "Admiral Gorshkov"
In the 1987 year, when I was 10 years old, my father took me to Sevastopol, where I spent the whole day with him at Baku Baku (impression for life) ... Sailors presented a large photo of 30 x 40, see, which is now hanging on my wall in memory of my father (now this photo is freely posted on the Internet, and by the standards of 1987, to have an image of a modern warship is something):
So, it would seem that this newest ship should become an ornament and the main event of the parade on the day of the Navy-1987 in Sevastopol, but it was there ... not there. The citizens of the USSR did not have the opportunity to see the latest military hardware and be proud of the achievements of their country. It was possible to buy a free book in the store, "NATO Surface Fleet", but it's impossible to find out something about your weapons. The achievements of the war industry of the USSR were hiding from their citizens. Even S.G. The pots in the "Sea Power of the State" 1976 (!) Of the year of publication did not dare to mention the Soviet TAVKRs, but this was our national priority (the VTVP carrier ship). I am not a big fan of Kucherenko ("Kalashnikov"), but in some way he is right: in the postwar USSR people were deliberately denied any information about the armed forces. Since the achievements of science and technology in the late USSR were concentrated in the field of military production, their concealment objectively worked for the Americans, who were trying to convince the people that he was always drunk cattle, who could not do anything better than "Zhiguli" ...
Serbal Captain I rank (http://tsushima.su)
TAKR "Kiev" project 1143TAKR "Ulyanovsk", the ship project 1143.7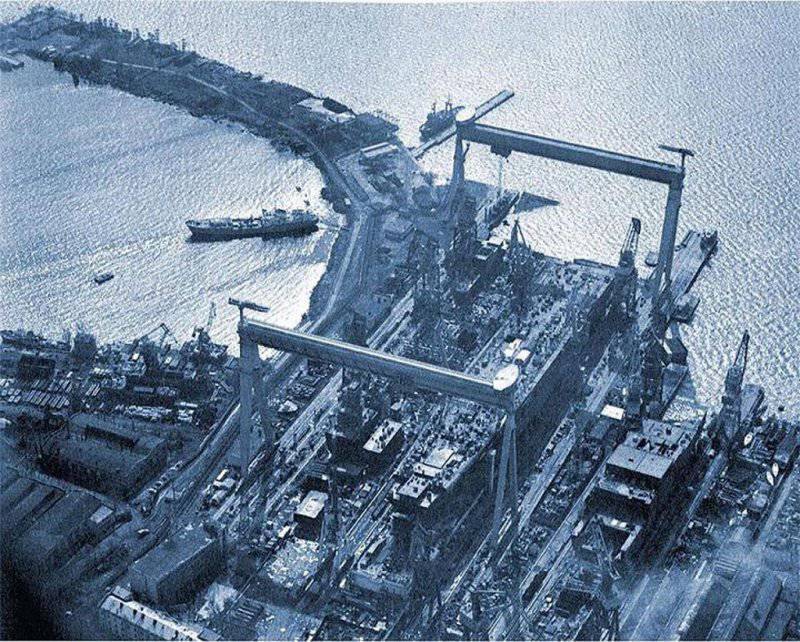 Chinese dream "Varyag"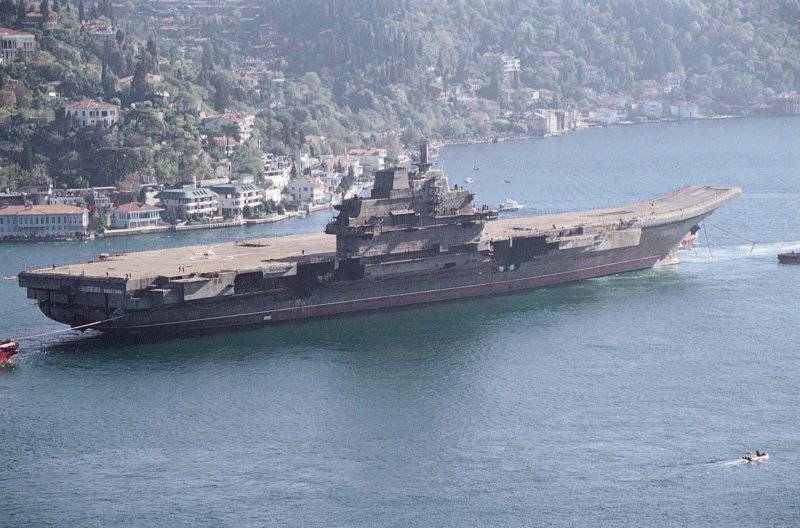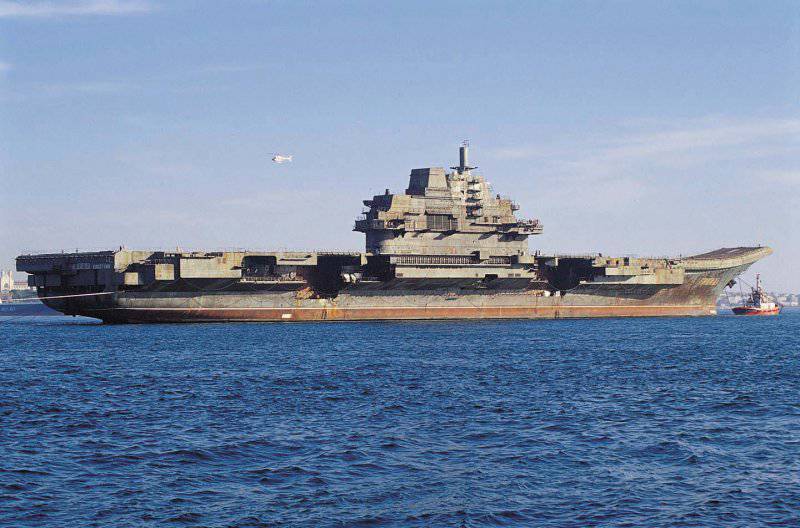 Sold to China, TAKR ave.1143.6 "Varyag" are going through the Bosphorus. 01.11.2001