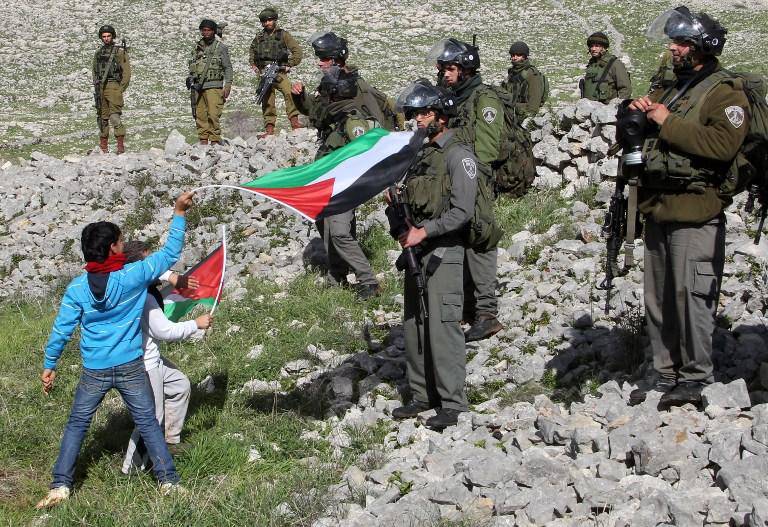 In the period from 2000 to the present, in Israel, the military detained about 9,5 thousand Palestinian minors. Many of them were imprisoned and subjected to systematic torture, the Middle East Monitor co reported, referring to the former prisoner Abdul-Nasser Fervaneh, who has been searching for missing children from Gaza for several years.
Most Palestinian children are arrested for throwing stones. In accordance with Israeli law, such actions can cost minors up to 20 years in prison.
According to a study by Abdul-Nasser Fervanaeh, detained children are subjected to physical and psychological torture before and after interrogation.
"As a result, all confessions received from Palestinian children are always false, because they are extracted by torture and blackmail," he explains. "Nevertheless, the Israeli courts further base all their accusations on such" confessions ".
Every year more than 750 children from Palestine fall into Israeli prisons. At the same time, Fervanaeh emphasizes that these statistics do not include hundreds of prisoners who were minors at the time of their arrest, but became adults already in prison.
"Some of the children received long-term or life imprisonment," says the researcher.
He also claims that, contrary to the international convention on human rights, "the Israeli occupying forces have repeatedly used Palestinian minors as human shields".
Earlier, the UNICEF Children's Fund also accused Israel of illegally imprisoning at least 236 minors.
According to the Foundation, which was published in March of this year, Palestinian children "are subject to widespread, systematic and institutionalized cruelty," and this runs counter to international law.
"Siloviki practice tying up children, including plastic harnesses. They do not disdain physical abuse and verbal abuse during the transfer of juvenile detectives for interrogation, "the UNICEF report says.