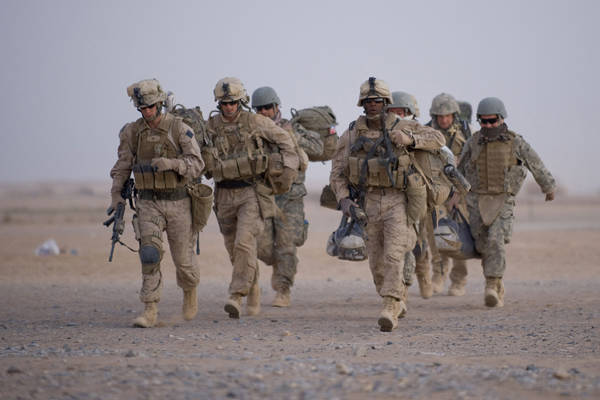 The United States authorities intend to leave nine permanent military bases on the territory of Afghanistan after 2014, as a condition for signing a bilateral security agreement, President Hamid Karzai said at Kabul University on Thursday.
The head of the Afghan state, voicing plans for a US long-term military presence in Afghanistan, said that the US wants to leave the permanent military bases in the provinces of Nangarhar, Parwan, Balkh, Kabul, Paktia, Kandahar, Helmand and Herat, that is, where the largest military bases are now located NATO, including military airfields, reports RIA "
News
».
According to the president, Afghanistan is going through a difficult moment.
stories
facing challenges in security and economy. In this situation, the presence of foreign troops after 2014 will be beneficial for Afghanistan.
"If they provide us with this (security and economic development), we agree to sign this agreement," the Afghan media quoted Karzai as saying.
Touching on the reaction of the region's states to the US's desire to keep permanent military bases in Afghanistan, Karzai said that the Islamic Republic is committed to developing good relations with its neighbors.
According to observers and the media, the Americans demonstrated that their earlier statements about the absence of the intention to maintain a long-term military presence in Afghanistan were a deception of public opinion.
Earlier this year, US President Barack Obama announced that the war in Afghanistan would end by the end of 2014. According to media reports, about 66 of thousands of US troops are currently serving in Afghanistan. It was also reported that the White House had not yet made a final decision on whether American troops would remain in the Islamic Republic after 2014, when the main forces of the NATO contingent left the country. However, German Defense Minister Thomas de Maiziere said that his American counterpart Leon Panetta spoke about intentions to leave in Afghanistan from 8 to 12 thousands of American soldiers.