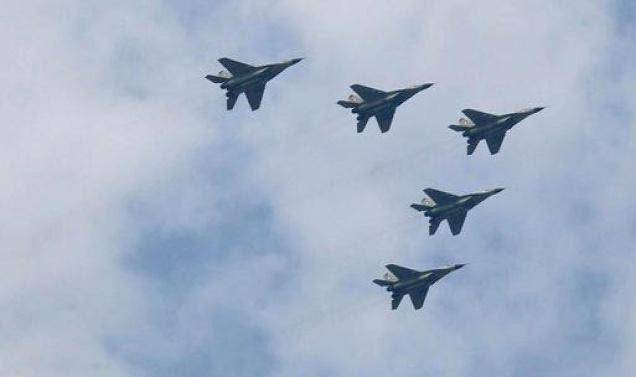 May 11, Indian Defense Minister A.K. Anthony (AK Anthony) will hold in Goa the official ceremony of commissioning the first squadron of MiG-29K fighters into the Navy, reports The May Hindu 6.
The squadron is called INAS 303 Black Panthers ("Black Panthers") and will be deployed on the basis of the Hans Navy. The aircraft were commissioned on February 19 2010 of the year.
MiG-29K ("K" means "ship" - Carrier Borne) is a powerful carrier-based fighter that will provide multi-purpose functions of the Indian military from the deck of the Vikramaditya aircraft carrier
fleet
. This deadly aircraft is equipped with a wide arsenal
weapons
air-to-air and air-to-surface classes, bombs, and an advanced weapon guidance system, which will provide him with air superiority in the area of ​​his flights and the fulfillment of the country's military aspirations.
The aircraft will also increase the strike force of the fleet. Over the past three years, base personnel and fighters have reached full combat readiness and are able to perform any tasks assigned to them. Squadron MiG-29K is ready to perform its functions on the front line of the defense of the Indian Navy, the newspaper said.