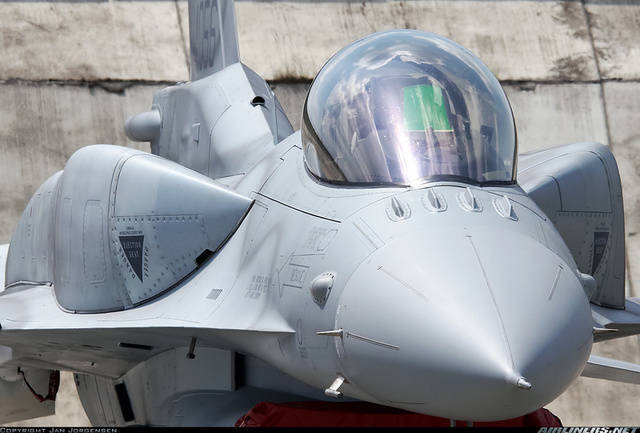 Iraq ordered a second batch of Lockheed Martin F-16IQ fighters worth 830 million, reports stardefense.blogspot.in. The contract emphasizes Iraq's desire to create combat-ready air forces in the coming years after the completion of the withdrawal of US troops in December 2011.
The first contract for the supply of X-NUMX F-18 Block 16 fighters to Iraq was concluded in December 52 as part of a package deal worth 2011 billion dollars. The new purchase emphasizes that the United States remains the main supplier of modern
weapons
to Iraq, despite ongoing negotiations with Russia and the Czech Republic on the sale of weapons worth 5,2 billion.
During a visit to Russia in October 2012 by Iraqi Prime Minister Nouri al-Maliki (Nouri al-Maliki), it was reported that Iraq could purchase MiG-29М / М2, 30 attack helicopters Mi-28Н and 31 air defense systems Pantyr S- 1.
During a visit to Prague at the same time, Maliki stated that a contract was signed for the purchase of Czech training / light attack aircraft L-28 produced by Aero Vodochody 159.
However, these statements about deals involving Russia and the Czech Republic were made to put pressure on the US to speed up the delivery of the first batch of F-16 fighter jets and other US military equipment.
Under a package deal worth $ 10,9 billion and concluded in August 2008, Iraq received or will receive six Lockheed Martin C-130J Super Hercules transport aircraft (the third aircraft was delivered in December 2012, the remaining three aircraft will be handed over in 2013), 25 reconnaissance / attack Bell 407 helicopters (according to some reports, 2009 Bell 13 helicopters were delivered in 30–407 - approx. VP)), 140
tanks
M1A1 manufactured by General Dynamics Land Systems (the first 11 vehicles were delivered in August 2010, 2011 tanks delivered by 63, the last five tanks received in mid-August 2011 - approx. VP) and 160 Guardian armored vehicles manufactured by Textron Marine and Land Systems (total delivered 225 BBM M1117 Guardian - approx. VP).