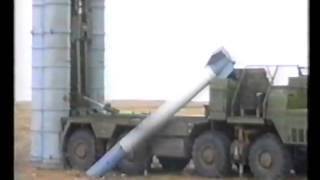 MOSCOW, May 6 - RAPS.
The Moscow Arbitration Court decided to consider the claim of the Ministry of Defense of the JSC "Head System Design Bureau of the Almaz-Antey Air Defense Concern named after Academician AA Raspletin" for collecting 4,015 a billion rubles in a closed manner, conferring the case to the secret, reports the RAPSI correspondent from the courtroom.
Thus, the court on Monday granted the request of the defendant and made the appropriate determination. The claim will continue on June 4.
The plaintiff will charge a penalty for violation of the terms of delivery of military equipment by the company. The Almaz-Antey Air Defense Concern motivated the petition to consider the claim in closed session by the fact that the company submitted documents to the case file, in particular the technical conditions for the manufacture of products that are classified as secret. The need for the submission of this document, the defendant justified by the fact that it contains a description of the cycle and production time. In addition, a company spokesman said that the delivery time of products was violated due to the fault of the Ministry, which did not fulfill the obligations under the counter contract.
The representative of the Ministry of Defense, in turn, during the previous meeting, said that the respondent did not provide any explanation, and therefore it is not clear how these documents relate to the fact that the products were delivered with a violation of the deadline. In addition, the lawyer suggested that this could only delay the trial.
Almaz-Antey is one of the largest unions of the Russian defense industry that produce air defense and non-strategic anti-missile defense systems, in particular, the C-300 and C-400 (Triumph) anti-aircraft missile systems. The concern is a deeply integrated structure of related companies (about 60 enterprises, organizations, research institutes and design offices of the corresponding profile).