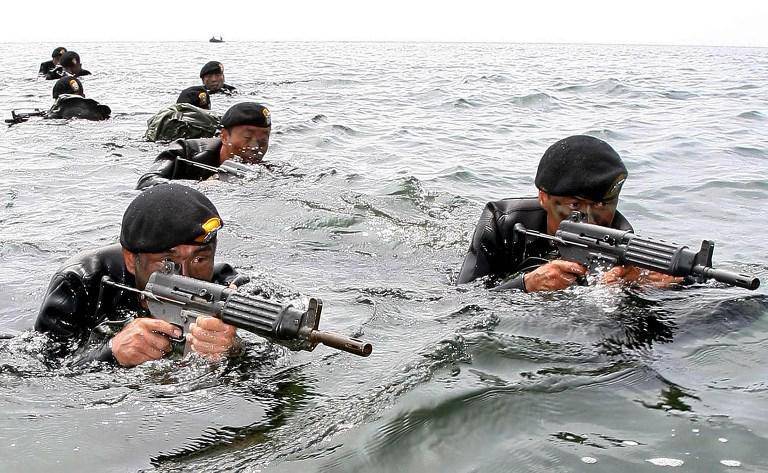 The United States and South Korea began joint military exercises to counter submarines. Earlier, countries completed a large-scale joint exercise called the Young Eagle. North Korea, in turn, called them "a rehearsal for the attack."
According to the representative of the Ministry of Defense of South Korea, the naval exercises will last until Friday. They became the second for this year, the first were held in February.
South Korean destroyers, submarines and aircraft, as well as the American Los Angeles-class nuclear submarine, Aegis destroyers and the P-3C naval observation aircraft will take part in joint exercises. It is reported that the exercise is an annual event aimed at preparing actions against unauthorized entry of the enemy.
On the eve of the DPRK, they sharply condemned the upcoming naval exercises of the United States and South Korea, calling on Seoul to stop "hostile actions and military provocations."
The South Korean Defense Ministry stated that the maneuvers were aimed at ending the "North Korean provocations."
"As long as the North maintains its military spirit, joint exercises will continue," said Defense Ministry spokesman Kim Myung-sok.
Earlier, the United States and South Korea held large-scale joint exercises called Foal Eagle ("Young Eagle"), which lasted two months. More than 10 thousand American military and about 200 thousand South Korean soldiers took part in the exercise. The DPRK came out sharply against these maneuvers.