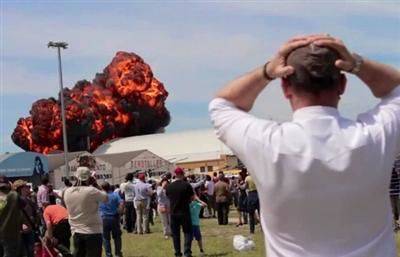 At the helm of the Hispano HA-200 Saeta light jet aircraft, which crashed at an air show near Madrid, was the Assistant Minister of Defense of the country.
According to Vesti, the pilot, whose name was not named, participated in NATO combat missions during operations in Libya.
Recall that the Saeta aircraft belonging to the class
historical
aircraft, performed various acrobatic figures during a demonstration flight. During one of them, the plane crashed into the airport hangar for unknown reasons and exploded.
According to RIA "
News
", Medical assistance was needed for three police officers, 5 airfield employees and 10 guests of the air show.
After the accident, the airport, which is eight kilometers from Madrid and is used for civilian and military purposes, was temporarily closed.
Initiated an investigation.