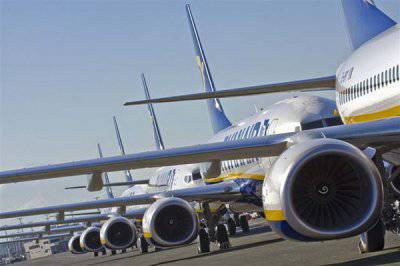 Recently, such a thing as a charter flight is quite firmly included in our lexicon. For many Russians
order vip charter
turned into routine. However, if some fly the charter boards exclusively at their own expense, here are some others who strive to use regional or municipal budgets for this. A lot of stories are connected with it recently.
One of the last
News
From the world of official flights, charter flights became news regarding the budget of the Yamal-Nenets Autonomous Okrug. In this autonomous region, lawmakers have approved as one of the items of budget expenditures a clause that refers to the allocation of funds for local officials on air charters. According to the letter of the prescribed law, in 2013 Yamal-Nenets officials can afford to "fly" in the air for more than 400 million rubles. At the same time, there is information that such non-ordinary aircraft as the Bombardier CRJ-200LR will be used for flights of northern officials. The peculiarity of this aircraft is that on board there are several dozen elite seats. In all likelihood, all these seats will help officials from the Yamal-Nenets Autonomous Okrug rest from the work of Yamal everyday life on board a VIP-class airplane.
According to some information, only one seat on such an airplane during a flight from Salekhard to Moscow and back can cost no less than 3,5-4 thousands of euros. If many northern officials can afford to fly for such money, taken from their own pockets, then they can only be glad for them, but the fact of the matter is that the money will be taken exclusively from the regional budget. Of course, the budget of the YNAO in comparison with the budgets of many other regions of Russia is far from being thin, but 120-150 thousand rubles from the people's pocket for one official flight to the capital and back - this is still too much. At the same time, it is unlikely that any of the business-class officials flying the Yamalo-Nenets Autonomous Okrug will then gather to return the money spent to the local budget.
Since last year, left a sediment and other similar
история
. Then, a charter on a Bombardier CRJ-200 plane group of Volgograd officials on holidays went for a "walk" in Italy. The scandal was fueled by the fact that the officials themselves announced a "working" trip, but what did the members of their families in Italy make during their working trip? The question, as we understand it, is rhetorical.