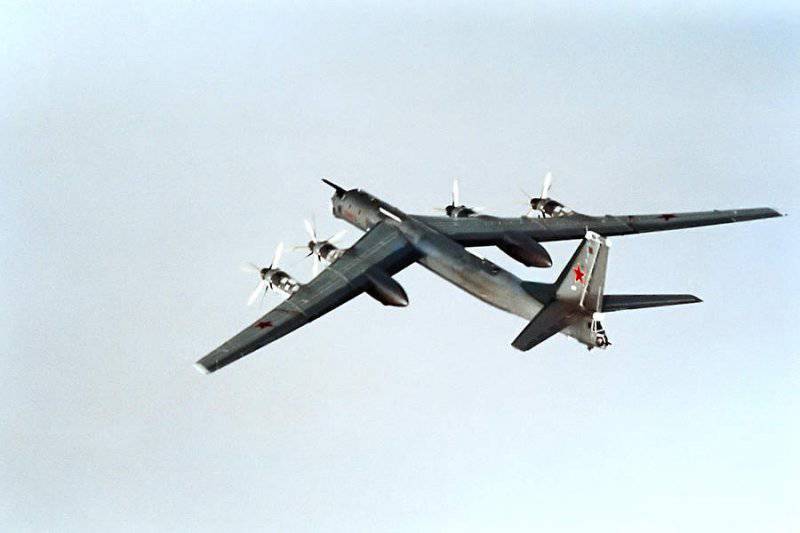 Russian strategic missile-carrying bombers Tu-95 flew within the US defense zone near Alaska and the Aleutian Islands, The Washington Free Beacon reports on Monday.
According to the publication, the US air defense systems detected two bomber near the Aleutian Islands 28 and 29 April.
Representative of the US Northern Command, Bill Lewis, confirmed that American fighters were raised to intercept the aircraft, but he refused to give details.
According to him, the two F-22 identified Russian bombers on the night of April 28 when they left the agreed flight area near Alaska. Lewis stressed that Russian aircraft did not enter US airspace.
As noted by The Washington Free Beacon, air defense forces in Alaska are used by the US military to monitor both civilian and military aircraft, and the launch of the F-22 fighters is an indication that the appearance of bombers created a potential threat to the US territory.
Recall that in March, the American media tied the allegedly conducted exercises of the Russian nuclear forces with the frequent flights of Tu-95 strategic bombers. In particular, February 16 reported that fighters were raised from the US Air Force base to intercept two Russian strategic bombers Tu-95, which allegedly flew around the American island of Guam in the Pacific Ocean.
The US military reported that they had discovered two turboprop strategic bomber on radars, according to NATO, that bear the nickname "Bear." The F-15 fighter jets flew out to their potential interception from the US Air Force Andersen base.
It was reported that "contact between American and Russian aircraft was at a professional level," without incidents, and that Russian bombers remained in international airspace all the time.
The US military explained that the long-range flight of two Russian bombers, which involves refueling in the air, they spotted from radar and satellites as soon as the Tu-95 took off from an airfield in the north-eastern part of Russia.
For his part, the official representative of the Russian Ministry of Defense for the Air Force said that no scheduled flights of bombers in the Pacific have been conducted recently.