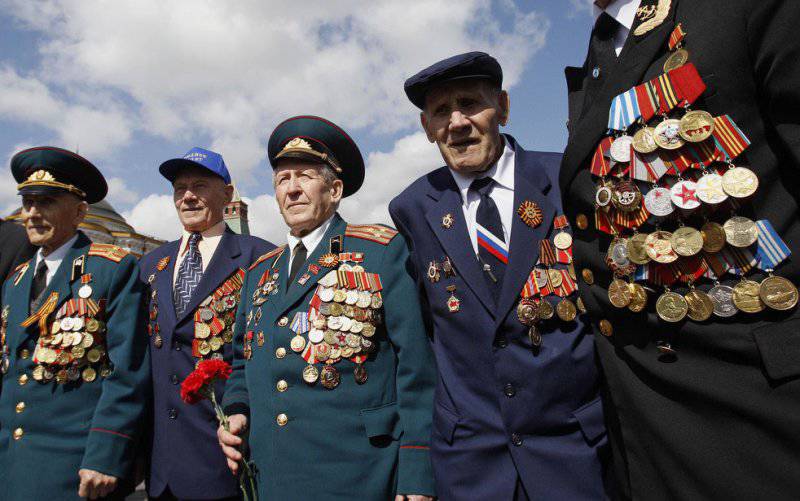 Patriotism. The wall is thick, high, reliable. You can hide a lot behind it ...
Thieves, grabbers, lentyas, demagogues, bribe takers, something worse. Geeks in the people are born as a weed on the border - rich and strong. Do not mow, do not sleep - Khan shoots, and Khan's bread. The people feel with their gut, with all their "I," where this "foulbrood" begins to choke him. And if war? Locust she flies on bread, but not on a weed, he will survive a weed, and it will be even more ... If it does not destroy ...
And with the "rot" in human souls from childhood to fight it is necessary, or MEMORY
HISTORY
- есть то, что связывает остаток народа, потомков тех, кто горел в
tanks
но вёл огонь по врагу, тех кто в атаке-добежал только полпути, кто в окружении не купился на посулы, кто умер от голода у станка, шел на таран в небе, СПАС ВСЕХ НАС...
1979 year. Old men are "dominoed" at the table. Uncle Gena, who was the first to attack, with two bayonet wounds and a bullet in his thigh, which as a souvenir there and now, was carried out by partisans from a German trench bombarded by an explosion. Uncle Yosya- "one-eyed pirate." He and three comrades of the Komsomolsk Fighter Battalion remained alive only near Moscow, and when the German infantry went after the tanks, they did not retreat. He has three years of German captivity, an escape and a partisan detachment, assembled by him personally. Uncle Baer-dashing equestrian. Liberated Serbia. Uncle Yura - "Black Death" captured a company of Germans. Gave in the face to the snickering staff of ours, fell under the tribunal, but was acquitted and "taken for bail", reached Berlin. My grandfather with four yellow and one red stripe under the Order of Lenin. Cossack. They left ... Gone to this orgy of aliens who are not we. For them, there are no Russian concepts about anything. And their only dream is that the MEMORY of the unsurpassed people, the greatest, invincible is left.
HISTORY LEARNS WHAT SHE DOESN'T LEARN ANYONE. And if you misquote it? More and more weeds ... a tighter noose around the neck ... Our children and grandchildren, our shoots, how to protect them from the stench? How to let see the TRUTH? "And if your right hand tempts you, cut it off and throw it from you, for it is better for you that one of your members perish, and not your whole body be thrown into hell." (Matf.5: 29-30) Our fault in front of our grandfathers. But they would have forgiven us, justified, if they were alive. BUT DO WE DO THIS?