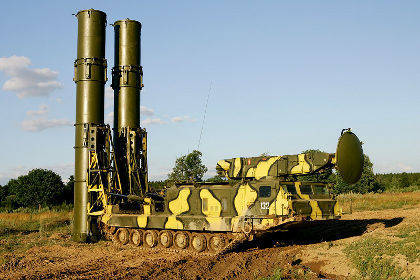 At the International Exhibition IDEF 2013, which will be held in Istanbul from 7 to 10 in May, Rosoboronexport is preparing to demonstrate more 200 samples of military products, as well as the basis for the Russian-Turkish air defense complex, the company said on Monday.
"As part of the Russian-Turkish program T-LORAMIS, aimed at cooperation in the field of joint development of air defense systems, Rosoboronexport offers its partners a unique anti-aircraft missile system, Antey-2500, capable of solving anti-missile defense tasks. In case of concluding a contract for the purchase of an Antey-2500 air defense missile system in Turkey, they will create a modern and effective Russian-Turkish air defense system, "says the message on the company's website.
In addition, Rosoboronexport will present the 12061E Murena-E airborne landing craft, which can be a spectacular component of the docking ships at Turkish shipyards. The boat is capable of planting and receiving military equipment and personnel on an equipped or unequipped shore.
Also, the Russian side will present in Istanbul the newest Terminator fire support vehicle, which has already been shown abroad and has aroused great interest of military experts.
At the Rosobornexport stand, one can also see the Ka-52 reconnaissance and attack helicopter, the Mi-171Sh multipurpose military transport helicopter, the Mi-28HE combat helicopter, the Mi-35M combat transport helicopter, the Ansat and Ka-226T combat helicopters and others machines that are in demand in the international market.
According to the highest Turkish military leadership, Russian military equipment has proven itself well in operations against illegal armed groups of separatists and terrorist groups, Rosoboronexport said.