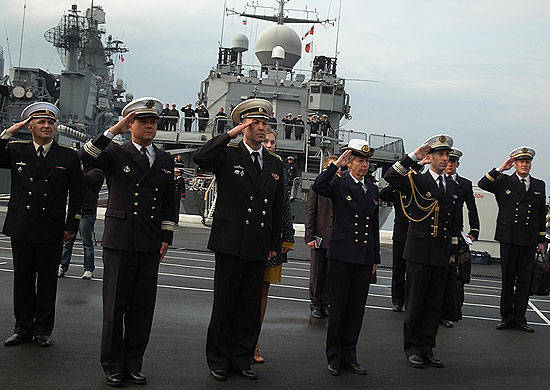 Today, under the flag of Commander of the French Joint Command in the Pacific, Rear Admiral An Kuler to the main base of the Pacific
fleet
with an unofficial visit, the frigate of the French Navy "Vandemiere" arrived.
French naval sailors regularly visit Vladivostok since 1992, and this ship made its sixth call.
The main purpose of the visit "Vandemier" will be the participation of French sailors in the celebration of Victory Day.
In Vladivostok, the frigate "Vandemier", whose name symbolizes September in the calendar of the French Revolution, will stay for five days. During this time, the guests will meet with the command of the Eastern Military District and the Pacific Fleet, will lay wreaths at the Eternal Flame of the memorial complex "Military Glory of the Pacific Fleet."
French guests will also take part in the celebrations of the Victory Day. In addition, they will organize a visit to the ship by residents of the capital of Primorye, will play a friendly football match with Russian sailors.
The delegation of the French Navy will visit the Marine Cemetery, where he will lay flowers on the graves of compatriots.
The visit of the French ship will end on 10 May.