The modernization of the "seventy-two" to the T-72MP level, in fact, was the first experience of international cooperation of the Kharkov Design Bureau of Mechanical Engineering with foreign partners of this level. As a result, in the mid-90s, a variant of the Soviet
tank
with enhanced performance characteristics.
With the help of French specialists, the modern fire control system "SAVAN 15" was installed. The gunner's automated sight with a stabilized in two planes field of view provides for the detection and identification of targets by day at a distance of 5 km. At night, with the help of a thermal imaging channel, at distances up to 3000 m.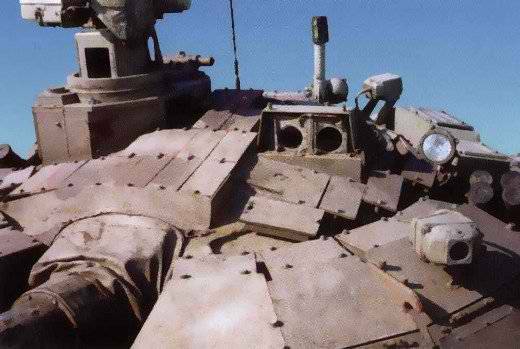 The automatic recording of deviations of the shooting conditions from normal ones is carried out with the help of a high-precision digital ballistic computer. The tank commander got a panoramic VS 580 sight stabilized in two planes. The image from the thermal imager of the gunner was broadcast on a monitor mounted in front of it.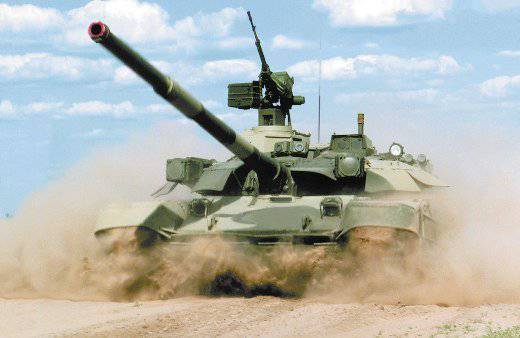 The mobility of the tank increased due to the installation of diesel engines: 6TD-1 horsepower 1000. or 6TD-2 horsepower 1200 The transmission was also refined, as a result, the tank was able to reach speeds of more than 70 km / h ahead and 34 km / h in reverse.
The tank received an advanced built-in dynamic protection, which is able to withstand not only cumulative, but also sub-caliber projectiles, as well as a complex of optical-electronic countermeasures.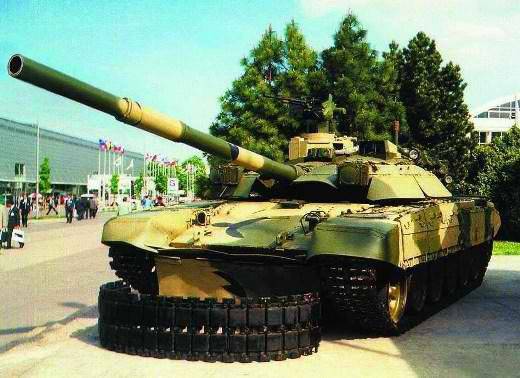 Armament of the tank remains the same - 125-mm gun. As a result of all the innovations, the weight of the tank increased to 45,5 t.
The experience of working on the T-72MP came in handy later, when creating even more advanced machines.