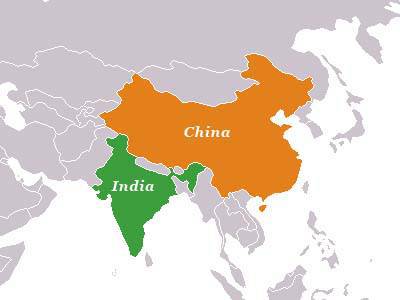 India and China have withdrawn their military units to their original positions in a disputed area in the Himalayas.
"Intensive diplomatic consultations held by Deputy Foreign Minister Ranjan Mathai, in coordination with the military leadership and Ambassador Jai Sankar in Beijing, allowed a meeting (with the Chinese side) during which the situation was resolved," a government source told IANS Indian.
April 15 Chinese troops crossed the border with India and set up camp in the Himalayas. The Indian-Chinese border in the Himalayas remains a subject of controversy for Delhi and Beijing.
Several meetings of the military on the line of control ended in vain, the Indian side began to transfer additional forces to the disputed region.
Reports on the resolution of the incident appeared on the eve of the visit of Foreign Minister of India Salman Khurshid to China 9 in May.