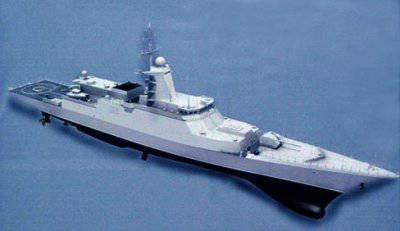 The solemn ceremony of laying the corvette of project 20385, serial number 1006, will be held at the Severnaya Verf shipyard on the eve of Naval Day
fleet
July 28, 2013. This was reported to the Central Naval Portal by a source at the enterprise.
Cutting metal for the manufacture of the first section of the body of the sixth corvette began at the factory in early April. Begin work on welding sections of the order 1006 scheduled for late April. The management of the assembly and welding department of the Northern Shipyard is confident that the production of embedded sections of the sixth - first serial corvette will be completed on time.
The installation ceremony for the baseboard of the lead ship of the 20385 project (serial number 1005) took place in February 2012, works on the ship's hull began at the factory in the summer of 2011. The first order of this project by the order of the commander-in-chief of the Russian Navy was given the traditional name for ships of the Russian and Soviet fleets - "Gremyashchy".
By decision of the Government of the Russian Federation, the Shipbuilding Plant Severnaya Verf OJSC is currently the only supplier of the 20380 / 20385 project corvettes - combat surface ships of the near-sea zone.