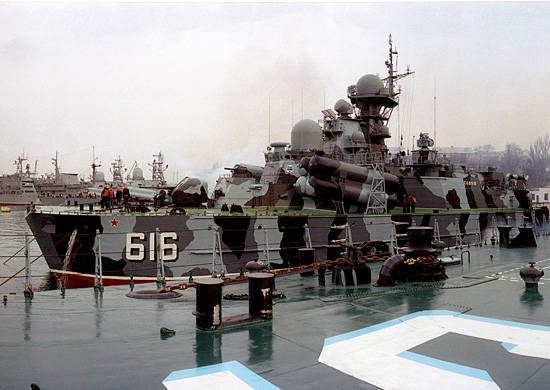 In accordance with the previously agreed plan, the Bora rocket hovercraft (RKVP) of the Black Sea
fleet
began the transition from Sevastopol to the Turkish port of Istanbul. The visit of the Russian missile ship to the Republic of Turkey is timed to coincide with the international exhibition of modern weapons held in Istanbul, in which Russian companies also take part.
"Bora" will visit a foreign port for the first time since the Navy Flag was raised on it.
It is expected that during the stay in the Turkish port, the commander of the Russian ship captain 3 of rank Artem Andrievsky will make a protocol visit to the Consul General of the Russian Federation in Istanbul, and the staff of the Russian consulate and members of their families will be able to inspect the Russian ship.
It is also planned that the Deputy Minister of National Defense of Turkey for the military industry, Murat Bayar, will visit the PSCC.
An extensive cultural program has been planned for the crew of "Bory", which includes excursions to the largest city of Turkey.
The return of the ship to Sevastopol is scheduled for 12 May.