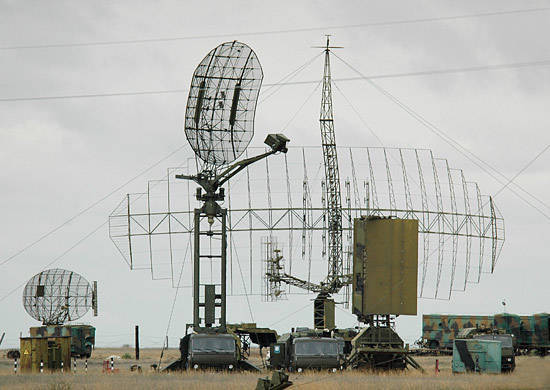 2013 received the latest radar equipment - all-high-level detectors capable of simultaneously detecting more than 6 targets of various classes - airplanes, helicopters, remote manned aircraft and long-range missiles. to 100 km at low, medium and high altitudes.
TSBs are intended for review of specified detection zones, automatic capture, tracking, selection of targets for issuing target indications to anti-aircraft missile systems, identifying the nationality of targets.
As autonomous means of target designation, BBO is also part of the Triumph C-400 air defense missile system, which is in service with anti-aircraft missile regiments of the Aerospace Defense Forces, which are on combat duty to protect the aerospace boundaries of Moscow and the central industrial region.
In total, this year, around 20 of new radar stations of various modifications will be supplied to the radio engineering units of the Aerospace Defense Forces. Among them are the radar stations "Gamma-S", "Nebo-U", "Podlet-K", as well as all-altitude detectors.
In the armament of the radio engineering units of the Armed Forces of the East Kazakhstan region in 2013, the modernized radar facilities Desna, Casta and others will also be supplied.